A GMO-free, stabilized golden flax supplement.
Triple Crown Omega Max is a 100% Ground Golden Flax that is processed under a proprietary method to guarantee a shelf life of 2 years. While we continue to learn more about the benefits of Omega 3 fatty acids, it is widely accepted that they are necessary and beneficial to horses, especially those horses with limited access to green grass. Flaxseed has the highest level of Omega 3 fatty acids next to Fish Oil. Omega 3 fatty acid supplementation in horses has been shown to improve immune function, hair and hoof condition, reduce inflammation in exercised horses and may offer some benefits for reduced inflammation due to arthritis for older horses.
*Our online store is under construction at the moment. To place an order for Triple Crown Omega MAX®,( same product as Naturals Flax seed), please call us at: 1-952-473-6330. Pricing is $50/per bag (includes shipping), product can be shipped anywhere in the continental US. Payment by credit card.   Thank you! 
GUARANTEED ANALYSIS
Crude Protein (min.)
17.00%
Crude Fat (min.)
32.00%
Crude Fiber (max.)
12.00%
Calcium (min.)
0.10%
Calcium (max.)
0.60%
Phosphorus (min.)
0.42%
Omega 3 Linolenic Acid
95 gms/lb.
Omega 6 Linoleic Acid
27 gms/lb.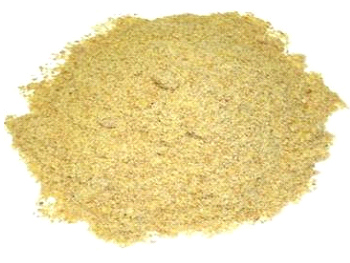 Feeding Directions
Feed at a rate of 6 oz. to 1 lb. per 1000 lbs. of body weight. Not intended as a vitamin and mineral supplement. Please feed along with a TC feed that has been recommended to you or please call 800-451-9916 for a recommendation.
NOTE: Provide plenty of fresh, clean water at all times. Keep product fresh in cool, dry storage. Examine product daily for mold or insect contamination. DO NOT use product that is old, molded or insect contaminated.
REVIEWS
Average rating:
1 reviews
May 11, 2016
I want to thank Triple Crown Feed for their high quality of feed and their feed consultants for helping me implement a good feeding program for Day Tripper. Ever since Day Tripper has been eating the Triple Crown Feed, his performance has improved and his value has increased. If you use Triple Crown Feed, I guarantee that you will see a change in your horse's performance.