2016 Triple Crown Junior Young Rider PRO Scholarship Award Winner Announced!
Posted | Tags: English, News, PRO, Riding, Tc Stories, Training, Youth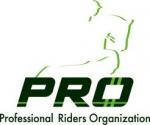 FOR IMMEDIATE RELEASE
November 13, 2016
MEDIA CONTACT:
Samantha Lendl
Samantha@professionalriders.org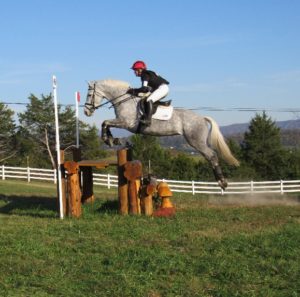 Katherine Knowles Tops The Triple Crown Junior Leaderboard
 Arielle Aharoni, Mikayla Howitz & Bella Silveira Earn Scholarships
Vero Beach, FL:  The Professional Riders Organization is pleased to announce the winners of the 2016 Triple Crown Junior Young Rider PRO Scholarship Award after the conclusion of this year's competitions. Katherine Knowles, 19, Alexandria, VA is the Triple Crown Junior Leaderboard Champion, followed closely by Arielle Aharoni, 16, Bedminster, NJ and West Coast winners Mikayla Howitz, 19, Salt Lake City, Utah, and Bella Silveira, 15, Santa Rosa, CA.
As the overall Triple Crown Junior Leaderboard Champion, Kate Knowles has won a full complement of tack from World Equestrian Brands. She will receive a new Amerigo Saddle, girth, breastplate and leathers, a Vespucci Bridle and reins, an E.A. Mattes Half-Pad and Equilibrium Airlite Cross Country Boots.
"Participating in the Triple Crown PRO Junior scholarship program this year was an amazing experience, " said Knowles.  "Receiving feedback on my performance, connecting with other young riders, and attending the seminars all benefited my education as a rider and horse person. I am so grateful to Triple Crown, World Equestrian Brands, and the Professional Riders Organization for sponsoring this program, and to all of the individuals involved in organizing, including Marcia Kulak, Ashley Johnson and Samantha Lendl for making this program possible. I am honored to be receiving this award. Having programs like this to motivate young riders to strive for excellence in this sport is crucial for the future of eventing and I am so lucky to be a part of it."
Arielle Aharoni has been a long-standing PRO Junior Member and also participated in the Triple Crown Prelim to PRO Team Series in 2016. This is the first time that she has earned a scholarship week. Each Triple Crown PRO Scholarship winner will be hosted by a professional member of PRO and train under their guidance in a high-performance program for a one week next summer.  The goal of the program is to provide talented young riders the opportunity to learn first hand the valuable skills needed to be successful at the upper levels of the sport and covers all aspects of technique and horse and stable management.
"We continue to be amazed at how mature and "together" these young riders are; their parents really should be proud," said Amy Iafolla, Regional Sales Manager at Triple Crown Nutrition after a recent visit with this year's scholarship winner Kate Knowles.
Mikayla Howitz and Bella Silveira, both West Coast-based riders, will be hosted by Tamra Smith and Hawley Bennett Awad respectively.
"I'm really thrilled with the success of the program, the quality of the educational seminars and the incredible support that we've received from Triple Crown Feed," said Marcia Kulak, founder of PRO Junior Programs. "The Triple Crown PRO Scholarship Award is a wonderful and rewarding achievement for young riders to work towards and the incredible prize package that World Equestrian Brands so generously gives to the Triple Crown Junior Leaderboard Champion is truly exceptional."
Please visit Triple Crown Feed to learn about the wide array of quality sport performance feeds for your equine partner.
The Triple Crown PRO JYR Scholarship is also proudly supported by World Equestrian Brands, which provides a full complement of tack to outfit the overall Triple Crown Junior Leaderboard Winner. Please visit World Equestrian Brands to view their wide array of Amerigo Saddlery, Vespucci Bridles, E.A. Mattes Saddle Pads, and Equilibrium Products.