Bringing Up Baby- Proper Handling of Foals
Posted | Tags: Breeding, Health, Training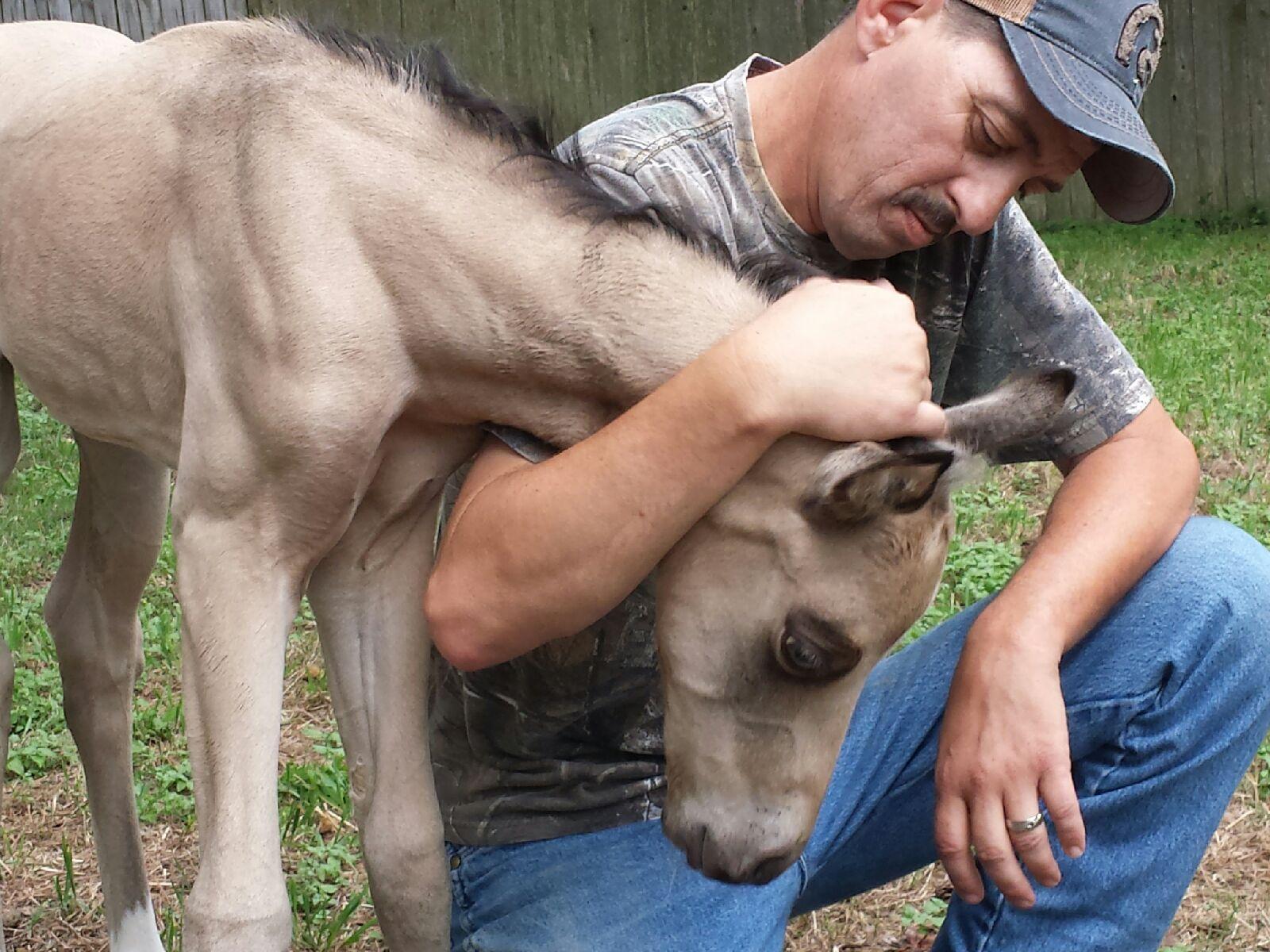 By: Triple Crown Insider- Sammi Majors
Who doesn't love an adorable foal frolicking around the pasture? We all love to see them, love on them, and play with them. However, foals also need training and to learn respect for humans at an early age. All of those cute things foals do when they are little are not so cute when they grow to be yearlings and larger. I fondly remember the first time we had a miniature horse foal. All of the students thought it was the greatest thing to let her lay down in their laps when they sat on the ground. That was very cute and fun when she was 40-50 pounds, but then she grew and it wasn't so cute once she got to be 100+ pounds and it was hard to break her of this habit. Below are a few of the things we should do with our babies from the time they are born:
Leading 
Our babies are haltered and led from day one, each time they go to and from the pasture. We use the "baby suitcase" with the lead rope so that pressure is not directly applied to the head and neck, but to the hindquarters and chest (see pictures for the wrapping). The babies may dislike it, but the handler needs to stay calm and move with them and not get into a fight. Generally, if you let the baby stay right next to the mare's side, he walks along just fine.  This method also makes it very easy for one person to lead both the mare and baby if help is limited. Starting this from day one gets them accustomed to the halter and leading process and eliminates big issues later on.
Handling
We handle the babies as much as possible each day. We rub them all over including the "ticklish" places. If a baby fusses about his ears being rubbed or other sensitive areas, just keep gently rubbing and repeating until he lets you do it without jerking his head away and trying to escape. This goes for all areas of the body, but make sure you mix in plenty of rubbing on the enjoyable places as well, such as the withers or neck, so he learns humans aren't all bad!
Picking Up Feet
Along with the general handling, we start picking up feet in the first couple of days after birth. At first we just run our hands down the legs, then shortly after we will pick up the feet for 1-2 seconds at a time.  As they    get a little older and more accepting, we extend the amount time we hold them. This differs with each baby, but most are very accepting if you start early…and your farrier will be very appreciative!
Respect 
Do not let your foal be mouthy or pushy. He must respect your space just as much as a grown horse. This prevents many training difficulties later on. Corrections must be small, but effective. Again, what is cute now, will not be so cute as babies age, so get respect when they are still small! This will set them up for a lifetime of easier handling and better manners.
Have Fun!
They are only that small and adorable for a short period of time, so enjoy it while it lasts…and post all of the cute pictures, because we do love seeing those adorable foal pictures!!