Do's & Dont's When Traveling With A Trailer Full Of Horses
Posted | Tags: Dressage, Eventing, Health, horse shows, Horse Transportation, Trailering, Wellington
By: Marcia Kulak
Even If You're Traveling South, You'll Need More Than Flip Flops And Sun Tan Lotion To Help Ensure A Successful Trip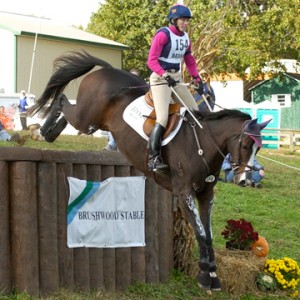 You might think a trip to sunny Florida requires little more than making a reservation at your favorite Disney destination. Maybe so, unless you're moving 10 to 12 horses, staff and equipment for 6 months. It quickly becomes a bit more complicated than packing a bikini and flip-flops!
For 25 years I've moved from my summer base in Scotia, New York to my winter home in Wellington, Florida. It's a long, often unpredictable journey. However, I enjoy the challenges it presents and plan accordingly; with the goal of getting myself, my dogs and my horses there, safe and sound! Much of what I do, on this trek, also applies when shipping horses to competitions. It is crucial to find a way to keep your horses hydrated and comfortable, especially if you expect them to be healthy when they unload from the trip.
If being able to compete in top form after a long haul is important to you, read this and keep it bookmarked for future use!
1) Be sure your truck and trailer are in excellent condition. Tire pressure must be checked routinely, the electrical system must be functioning properly, the truck should be recently serviced, etc. It's all about safety and peace of mind. Remember, Murphy's Law‰Û tends to rear its ugly head when you can least afford it!
2) Have your horse vaccinated at least 2 weeks prior to departure. Have your vet do a health certificate and a current Coggins. Paperwork must be in order to cross the border into most states, nowadays.
3) Shipping is stressful and it's essential to keep your horses eating and drinking throughout the trip. I, personally, give all of my horses some sort of ulcer medication on short and longer hauls. Be sure not to overlook this vital step. Talk with your veterinarian about the best ulcer prevention program for your horse. Plus, Triple Crown Feeds are formulated to maximize digestive health, so, my horses have the digestion enhancing nutrients they need, packed into their daily diet.
4) Know your route. Don't simply rely on GPS. Have a real map and learn how to read it!
5) Have plenty of bedding in the trailer. It's more like a stall to the horses, giving them some cushion and encouraging them to urinate. It also keeps the urine in place and prevents it from leaking onto your good hay or other equipment.
6) Pack additional equipment carefully. Be certain to have easy access to your horses and that everything's tied down. In the event of a sudden stop or swerve, double check that everything will remain where placed and won't spook or endanger your horses. Ideally, your dressing room should be well organized. The bulk of your tack trunks, wheelbarrows, and other things should be housed in a completely separate compartment!
7) Have at least 12 gallons of water, from home, with you. Many horses won't drink for the first few hours of a trailer trip, but, water from home might be much more appealing than some truck stop's stinky, H2O!! I utilize a few tricks that seem to help keep our horses' sufficiently hydrated during transit. (More about that, below.)
8) Carefully pack your horse's grain, supplements and of course, your own hay. Keep the changes to a minimum; shipping is stressful enough without adding radical feed changes to the mix.
9) Be sure to have planned, well in advance, for any overnight layovers. Look for reliable facilities or ask friends in the area you're traveling to, for guidance. Get a room early for yourself, as well. There's nothing worse than a long day of travel and no room at the inn,‰Û when all you want is a hot shower and somewhere comfortable to sleep!
10) If you're shipping commercially, there are several additional factors that require consideration. Not only will you need the requisite paperwork but, you'll need to ascertain whether your horse should be shipped facing backward or forwards, who best to ship him with, i.e., other mares, geldings or perhaps a stallion, etc. Be very certain to clarify the timeframe and how many stops the van will be made prior to your horse's arrival at his destination. Shipping companies are similar to the airlines; understandably, they want a full load to help make the trip profitable. However, depending on their integrity, your horse may end up on a milk run,‰Û that takes many hours longer than a direct route. You must be clear with the shipping company about your expectations. Nail down an arrival time. Personally, I absolutely insist on having the driver's contact information as I do call or text to check-up, a few times, during the journey. (Don't overdo it and call every couple of hours. Drivers have tremendous responsibilities, not the least of which is getting to their destination safely, so resist the temptation to be chatty!) Most companies will gladly accommodate your requests. If they don't, you might want to consider reviewing other haulers.
11) Be sure your horse is a reliable loader. Practice loading and unloading, if possible, to avoid the dreaded ordeal of handling a horse who's kicking, screaming and possibly upsetting the entire barn as well as the other horses in the trailer! No one wants to wrestle with an inexperienced horse at 5 am. (The fact that he's never stepped on a ramp or left his pasture buddies before won't get you much sympathy from the transport drivers!) I actually prepare a seating chart for the rig and load accordingly. I have a pretty good idea which horses are best suited to one another so that they can enjoy the ride, accompanied by their buddies. Again, my goal is to keep everyone, be they horse or human, as calm and contented as possible.
12) Be sure to have weather appropriate clothing that's marked and easily accessible, along with buckets, for the drivers or yourself. Windows and vents should be kept open to provide plenty of fresh air. If possible, have head dividers in place to separate the horses and give them more freedom. These allow the horses to put their heads down and clear their airways. When horse are tied short for extended periods of time, they will often develop respiratory issues or fevers upon arrival.
13) In general, if I'm shipping to a competition or sending my horses on a long trip, I try to feed wet mashes at least 24 hrs prior to departure. Most horses don't drink readily during transport, so starting the trip with a well-hydrated horse is very important. I also take the time to stop every 4 to 5 hours and give the horses at least 20 minutes to relax, urinate and eat a small meal of soaked beet pulp, alfalfa or grass forage, electrolytes, topped with a pinch of Triple Crown feed. They tend to devour this tasty treat and usually take a sip of water, immediately afterward. I use high quality mixed hay and refill the nets as needed. Here again, having your home-drawn water,‰Û available is truly helpful. If your trailer has bucket hangers, I suggest leaving one easily accessible and filled-up, about halfway.
14) Upon arrival at the layover or competition site, I recommend setting up the stalls, getting the horses situated with a hand walk and a bit of grass and then placing them in their stalls. They'll very often roll and make a mess. Give them a few minutes to trash the beautiful bed you've painstakingly prepared, then offer the H2O and wet hay you've brought from home. Horses usually drink familiar water with gusto and it helps them settle into their new digs, a little more quickly. Now you're both ready for a good night's rest.
Hopefully, your travels will be enhanced by following these suggestions. With careful planning, you and your horses may enjoy a safe and uneventful journey, whatever your final destination!
Marcia Kulak is a 3-day eventer and trainer based in Scotia, NY and Wellington, FL. This international rider has competed at Rolex Kentucky, Burghley, Fair Hill, and many other big-name locations. She was also shortlisted for two Olympic Games. Marcia currently trains several leading junior and amateur eventers and brings a positive and detailed approach to her teaching. Marcia's winter home in Wellington, FL has allowed the addition of jumpers, hunters as well as top eventers. Please visit her website for more information and pictures.