The Great 4-H Experience
Posted | Tags: English, Riding, Training, Western, Youth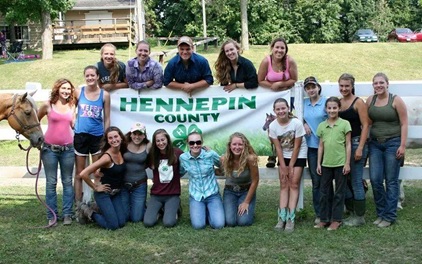 By: Triple Crown Intern- Angie Smith
What is 4-H? When 4-H was created in 1902, the goal and idea was to help young people and their families gain the skills needed to be proactive forces in their communities and develop ideas for a more innovative economy. This is still the goal today and 4‑H serves youth in rural, urban, and suburban communities in every state across the nation. 4‑H empowers young people with the skills to lead for a lifetime. From agricultural and animal sciences to rocketry, robotics, environmental protection and computer science there are a variety of clubs to programs for every interest. The symbol of 4-H is a 4 leaf clover. As written on the 4-H website, " The green stands for growing, living things and the white for purity and cleanliness. The 4 H's are part of the 4-H pledge. I pledge: my HEAD to clearer thinking, my HEART to greater loyalty, my HANDS to larger service, my HEALTH to better living, for my club, my community, my country and my world." 
The 4-H organization has over 6.5 million members from ages 5-21 in approximately 90,000 clubs. There are 4-H clubs for whatever sparks your interest. My passion is horses, I came across a 4-H club in my county that was all about horses. I am from the city and had never heard much about 4-H until my mom brought it up one day. I joined when I was 16 & I am so glad I was able to find a club like the one I joined called Hennepin Hoofbeats, it was such a great experience and made a big impact on my life.
I am going to share with you a few things that I loved about 4-H and why they had an impact on me.
1.     You make life long friends
Friendship is a huge part of being in a 4-H club. I moved a lot when I was a kid so never had a steady group of friends until I met the ones in my club and we are all still friends to this day.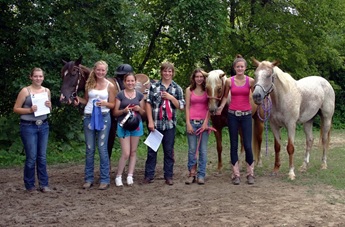 2.     Gained life skills
I learned to be responsible for my horse and myself, to place priority on my horse even if tired from a long day. I gained great leadership skills when we had to put on events and shows. The club gave me many positive skills and aspects for my life.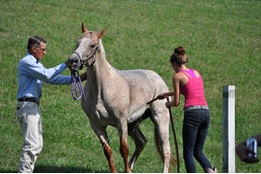 3.     The abundant support
No matter when or where or who or how good or bad you did, there was always an outpouring of support from everyone in the club. It was such a welcoming feeling and taught me how to do the same to others.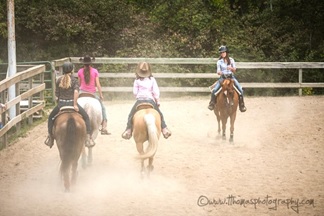 4.     Always a fun time
Whenever the club got together we always had a great time and had so many laughs. We would have bonfires, fun shows, ice cream trips and there were so many other fun things we would all do together.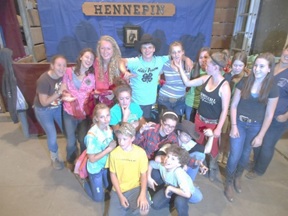 5.     It's a family
For me, being in a 4-H club was like having a large second family. Everyone looks out for each other and the parents are very involved. I looked forward to every time the club got together. Belonging to this family helped push me in the right direction for life.

I would encourage and recommend 4-H to everyone. No matter where you are from, there is a place for you and 4-H will hopefully leave with many of the great experiences and memories that it has left with me. Learn more about 4H on their official site: http://www.4-h.org