How Do You Feed The Hard keeper Horse?
Posted | Tags: fat supplements, hard keeper, Performance Horse, ulcers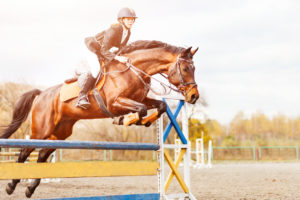 By: Jessica Drexler, PAS
Caring for a hard keeper can be frustrating and finding the right feed plan can take a little bit of work. You might be asking, "Why won't my horse put on weight?" or "Does he really need to be on 10 lbs of feed?" Here are a few areas to consider to better optimize your horse's diet:
Have a Vet Rule Out Health Issues With Your Horse
No matter the age of your hard keeper, be sure your horse is up-to-date on vaccinations and vet visits.  Weight gain in horses can be influenced by numerous health factors such as stress and lack of appetite, ulcers, dentition issues, worm problems, gut issues and simply not consuming enough calories to keep up with daily workload and calorie expenditure.
Get the Most Out of Your Forage
Forage should be the first thing to address in the diet. Feed the highest quality forage you can find and consider adding some alfalfa hay. Alfalfa hay tends to provide more calories, protein and nutrients that can benefit your hard keeper. Nutrition in hay can vary greatly, so do a thorough physical inspection and, when possible, have a hay analysis performed to ensure you have quality hay with good nutrition. On average, horses should consumer between 1-2.5% of their body weight in forage each day, with hard keepers in the higher range. If you don't feed hay free choice, consider offering hay in multiple small meals a day. Using a slow feeder is a great way to allow horses to have access to hay for longer periods of time.
Feed High Fat Feeds To Provide Additional Calories
A hay-only diet is typically not enough for a harder keeper. You will need to offer high fat, high quality feeds to provide more calories—a high fat, high fiber feed with excellent vitamin and mineral fortification is recommended. Grain-based feeds are generally discouraged, as they are high in carbs and usually low in fat, with many lacking a good fortification package. Triple Crown offers a variety of options, including Triple Crown Senior, Complete,  Perform Gold and Senior Gold. Be sure to feed according to the product's feeding directions. The feeding minimum for the average 1,000 lb. horse is 5-7 lb. per day for most feeds. You will need to feed this minimum to ensure your horse is getting the daily nutrients it needs. Horses who weigh more, are in heavy work or are at a life stage, such as a mare in late gestation, lactating or a growing horse, will have higher calorie and nutrient needs.
Utilize a Quality Fat Supplement For Your Horse
Looking for ways to get more calories into the diet while keeping a lower feeding rate? There are a number of fat supplement options to choose from. You can top dress with a high quality oil—general feeding recommendations are 2-8 oz. per day, but some horses can tolerate more. Another great option is ground flaxseed which provides high levels of Omega 3-fatty acids. Naturals Golden Ground Flax is a stabilized ground flax that is ready to feed right out of the bag. You can feed 6 oz -1 lb. per day — 1 lb. provides about 2,050 kcals! Feeding recommendations vary by manufacturer so be sure to check what they recommend. Other supplements may include rice bran sources. Be sure you know what else is provided in the supplement, as they are not created equal. You may find higher starch and sugar levels, additional nutrients you don't need or supplements that have less Omega's than you are seeking.
Monitor Your Horse's Temperament and Activity Level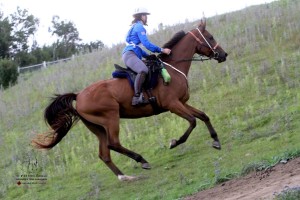 Even when you feel you have the right feeding program, it may be time to assess how much your horse is working. If he is not able to maintain his body condition with his current workload, you may need to provide a "work break" and allow him to gain weight.  In addition to work, stress can take a toll on a horse. Do you have a horse that can chill out in the stall or paddock, or is he constantly running about and pacing? Issues due to a nervous temperament and constant movement can definitely affect weight gain.
Taking these factors into consideration can help your hard keeper gain and maintain weight. If you have questions or concerns, be sure to consult your vet to rule out any health issues. Triple Crown is always happy to discuss feed options with you too — contact us today.