Midwest Rescue Horse Trainer's Challenge Teams-3
Posted | Tags: horse care, rescue horse, Riding, Training
By: Triple Crown Intern – Alex Porter
Meet Your Rescue Horse Trainer's Challenge Teams! 
Team Starfire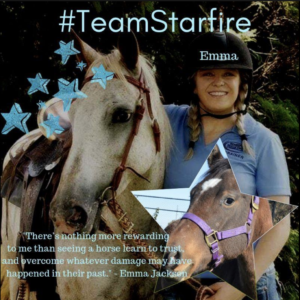 Paired with this beautiful POA is returning trainer, Emma Jackson. Emma is a firm believer that every horse deserves a chance at a great home and deserves an education that will bring him there. No matter the situation or discipline, she strives to turn out calm, cool, and collected horses, and give horses a solid foundation to build on.
Team Lightning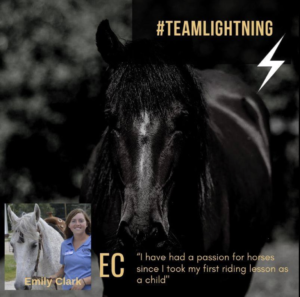 This gorgeous 4-year-old Mustang mare has been paired with returning trainer, Emily Clark. Having a passion for horses since her youth, Emily pursued her dreams and graduated from the Equine Program at Black Hawk College. Since college, Emily has spent countless hours in the barn and continues to work hard to improve her training abilities.
Team Hope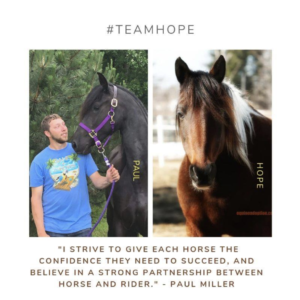 Paired with this stunning Pintabian mare is trainer, Paul Miller. Paul and his partner run a boarding and training facility, Two Hearts Equestrian Center in Cambridge, WI. Paul works with horses of all breeds and all ages, but he specializes in starting horses. He does not focus on training for a specific discipline, he focuses on providing them with building blocks that they can put to use with any discipline. By not forcing the horse to mold to a specific training program, Paul builds a training program specifically for that horse.
Team Bayou Belle 
Ready to make her mark on the world, Bayou Belle has been paired with trainer, Audrey Aberle. Audrey, a long-time lover of horses is a professional farrier and working towards her certification. As a trainer, Audrey does not focus on one specific discipline, but rather on developing the whole horse. Although Audrey is a western pleasure girl at heart, her self-trained Arabian gelding went on to be USEF Region Horse of The Year in hunt seat, and she regularly attends open and schooling shows. Audrey is inspired by, "Being able to build a solid horse from the ground up. Starting with their feet!"
Team Apache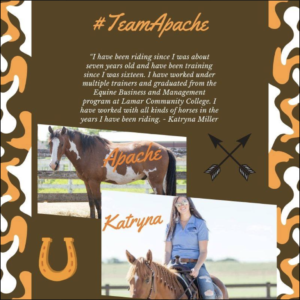 Helping this flashing Paint flourish is returning trainer, Katryna Miller. Katryna has been riding since the age of seven and began training when she was sixteen years old. As a graduate of the Equine Business and Management Program at Lamar Community college, she has since had the opportunity to work under numerous trainers. Katryna is now operating her own training and boarding business, KJ Equine, in Waunakee, WI. She enjoyed participating in the first Midwest Trainer's Challenge so much, that she is back for the second time!
Team Bridgett Jones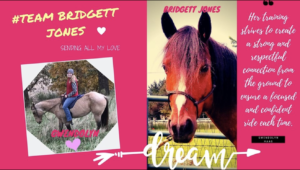 Paired with this forward-moving Quarterhorse is trainer, Gwendolyn Haag. Five years ago, Gwendolyn rediscovered her passion for horses when she went out on a limb and asked a stranger for riding lessons. Since then, she is the proud owner of a buckskin mare named Khalifa. As Gwendolyn worked with her, she developed a strong core of self-confidence in her riding ability and discovered the beauty of constructing a language and partnership with a "green" horse.
We wish each team the best of luck as they begin their 90-day journey and we cannot wait to see what you all accomplish!
Continue reading about the horses in the Midwest Rescue Horse Trainer's Challenge here!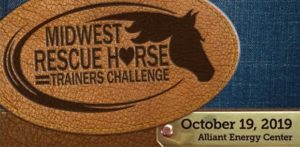 Stay up to date on the 2nd Annual Midwest Rescue Horse Trainer's Challenge on their website and Facebook!