Official Feed of Grand Prix Eventing
Posted | Tags: Eventing, grand prix, horse feed, horse show, News, Riding
For Immediate Release:
Contact: Kelly Payne
800-451-9916
Triple Crown® Nutrition Named Official Feed of  Grand-Prix Eventing at Bruce's Field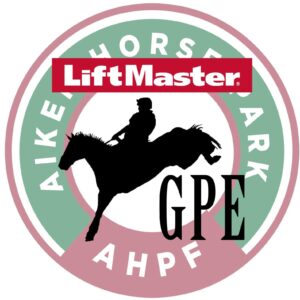 Aiken, South Carolina (February 22, 2021) –The Aiken Horse Park Foundation welcomes Triple Crown® Nutrition as the Official Feed of the 2021 $50,000 LiftMaster Grand-Prix Eventing at Bruce's Field (GPE). The event will be livestreamed March 5 & 6, 2021 here at Bruce's Field. Due to the ongoing COVID-19 pandemic, no spectators will be allowed.
"We are proud to support such a prestigious, competitive equestrian showcase here in Aiken," said Triple Crown Representative Kelly Payne. "We appreciate the opportunity to help grow the sport and strengthen our long-term relationships with some of the best riders in the world while also supporting the Aiken community."
As one of the most trusted names in equine nutrition, Triple Crown is dedicated to providing equestrian athletes with the best nutrition available. Top eventing riders, including Event Chair Phillip Dutton, trust Triple Crown to power their horses.
"Since its inception, our vision for the Grand Prix Eventing at Bruce's Field has been to showcase the best of the sport of eventing, which is only made possible thanks to the incredible support of the Aiken community, the riders and sponsors like Triple Crown. I've been partnered with Triple Crown feed for quite a long time, and it means a lot that they've also been so supportive of this special event at an incredible venue. With many of the top horses and riders in the U.S. in Aiken to contest the Grand Prix, it's a difficult event to win, and we're looking forward to another great year of competition," said Dutton.
Triple Crown was the first company to add prebiotics, probiotics and organic minerals to horse feed, and most recently added ButiPEARL™ Z EQ, a slow-release butyric acid that helps strengthen the intestinal tract and protect against Leaky Gut Syndrome.
To learn more about Triple Crown feed and its cutting edge technology, visit the company's official Facebook page or Instagram @TripleCrownFeed, call 800-451-9916, or visit www.TripleCrownFeed.com.
Learn more about the event on their Facebook page.
ButiPEARL™ is a trademark of Kemin Industries, Inc., USA
-30-