Pony Club Competitions: Life lessons Learned from Rallies
Posted | Tags: English, Riding, Youth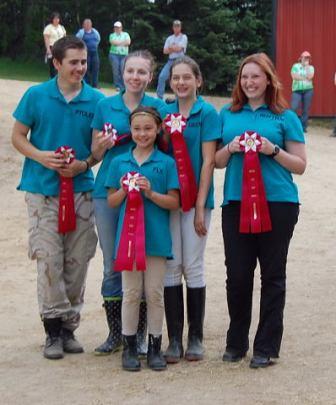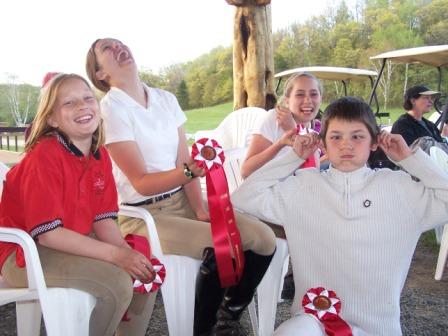 The United States Pony Club offers its own set of competitive events in many disciplines, called rallies. These rallies are meant to be an opportunity for members to put into practice all that they have learned, both riding and horse management skills. The rallies focus on the members acting independently, and parents and trainers are not allowed in the barn. Instead, the Pony Clubbers learn to rely on each other to help care for their team horses. Pony Clubbers will compete in teams of between 3 and 5 members. Most teams include one stable manager who is not riding, and is focused on assisting in the care of all horses on the team.
What's Different Than a Regular Competition?
One of Pony Club's major focuses is on the care of the mount and the horse-management that comes with being an experienced rider. Rallies are a perfect demonstration of how the organization fosters this skill. The mounted rallies will consist of placing based on the riding scores, as well as placing based on their horse management scores. Riders present their horses to a judge before mounting for the competition to be scored on their own dress (turnout), the cleanliness of their horse and tack, and the safety of their equipment. After each team is done competing for the day, a horse-management judge will return to the barn to judge the team's horse management in a turnback inspection.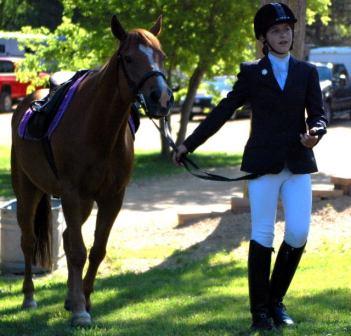 What Is a Turnback Inspection?
One of the most unique parts of a Pony Club rally is the inclusion of a Required Equipment Check called turnback. The USPC provides a list of required equipment that every team must bring to the rally. The team must plan ahead of time who will clean and bring each piece of equipment so that they have the entire set as a team. During the turnback, a judge will inspect all of this equipment for completeness and cleanliness. At this time, the judge also will score the cleanliness and care of the horses' and the riders' tack. While this may seem a bit overwhelming at first, rallies are always full of experienced Pony Clubbers who are willing to help, and this environment truly does foster an independent spirit, and a member that places priority in caring for their horse.
Where Can I Participate in a Rally?
Rallies take place at the club, regional, and national levels. Many clubs will offer a D-Rally for D level members, while the region may host a multi-discipline rally for several clubs in the area. For members that qualify, the national organization hosts the USPC National Championship competition, where regional teams from across the U.S. compete.
The rallies, while still a competition, emphasize Ïteamwork, cooperation, and high standards. They are meant to Ïteach members about themselves, about support and reliance on others, about sportsmanship, and about personal growth involved in winning and losing. Attending rallies is one of the best ways for Pony Clubbers to get involved with their club! Competing in teams will foster life-long friendships with other members, and also give the members a chance to meet other Pony Clubbers from other regions. The level of independence required at rallies also is the best way to teach members to appreciate the amount of hard work that being a horse owner requires, and allows them to take full responsibility for their pony and riding temporarily. Rallies will relay life lessons to last forever and are fun environments for members to spend time doing what they love with their friends!
Learn more at these links:
About Rallies
Shore Riders PC: What is a rally?
Rally Required Equipment