Plantation Field International to Host Triple Crown Prelim to PRO Team Championship In CIC1* Junior Young Rider Division
Posted | Tags: Eventing, Events, horse shows, News, Performance Horse, PRO, Riding, Tc Stories, Training, Youth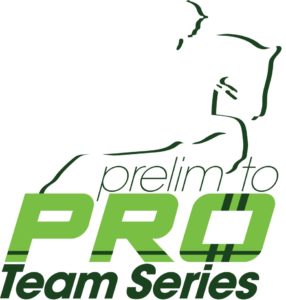 FOR IMMEDIATE RELEASE
April 4, 2017 
MEDIA CONTACT:
Samantha Lendl
Samantha@professionalriders.org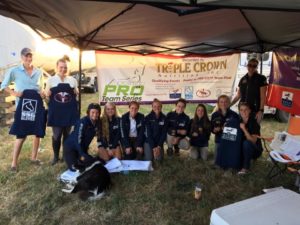 Vero Beach, Florida: Plantation Field International in Unionville, PA will officially host the Triple Crown Prelim to PRO Team Championship in a dedicated junior young rider CIC1* division on September 14-17, 2017.  Every junior young rider who is qualified to enter the CIC1* will also be put on a sponsored team for the Triple Crown Prelim to PRO Team Championship.
"This adds a new dimension to the competition at Plantation Field International," said Boyd Martin who is a member of the Plantation Field International Organizing Committee and will coach a team this year. "It's a great idea to get youngsters involved and riding on a team, making Plantation Field International an even bigger and better competition that will attract the best young riders."
The team program has been organized by the Professional Riders Organization since 2015 and was conceived by PRO Junior Board Members Karri Bellamy, Caroline Martin, and Jorgen Olijslager. The program, which has a heavy emphasis on education and horsemanship with seminars for all participants, introduces juniors and young riders to a team experience.
"I am most excited to see this program grow and touch as many young riders as it has touched me. The road to becoming a horseman has been laid down for the young riders through the Prelim to PRO Team Championship and I encourage everyone to step up and take advantage of this incredible opportunity," expressed Karri Bellamy, who has also benefitted from her work on the Board. "The experience I have gained from being on the PRO Junior Board has been monumental, from learning how to write emails to potential sponsors, speaking at the seminars during the events, and interning with PRO under Samantha Lendl's guidance at Rolex. I have been able to expand my education in more ways than I could have imagined."
Each Triple Crown Prelim to PRO Team Championship team will be sponsored and riders will be given team kit to wear and use during the competition. Teams are paired with a team coach who will provide course walks. Educational seminars have covered a variety of topics, such as: equine nutrition, veterinary and farrier care, grooming and equipment fitting and media skills. World Equestrian Brands, Furlong's Healthy Horse and SSG Riding Gloves will continue to sponsor teams and additional team sponsors will be announced. Team Prizes will be awarded to teams finishing in first through third place. Prizes include Vespucci Bridles, E.A. Mattes Half Pads, Equilibrium Airlite Cross Country Boots and Stretch & Flex Wraps provided by World Equestrian Brands.
"Prelim to PRO has been such a wonderful experience from beginning to end," said Haley Carspecken, who won the 2016 Plantation Field International CIC1* division. "The program provides everything that a young rider would need to know about heading into a future professional career. From the team experience, educational lectures and mentorship, and the amazing prizes we all received from the wonderful team sponsors, Prelim to PRO will be a top organization for up and coming riders."
Triple Crown Feed has been the title sponsor of all PRO Junior Programs since their inception in 2011. The junior program was founded by board member Marcia Kulak, who sought to ensure that juniors and young riders are mentored and offered the education necessary to develop both the horsemanship and technical skills required to progress to the top of the sport. Juniors and young riders may choose to participate in the Triple Crown JYR Training Scholarship Program, which gives riders competing at training level the opportunity to win a scholarship week with a professional rider, or the Triple Crown Prelim to PRO Team Championship for those competing at the preliminary level.
To learn more about Triple Crown Feed, please visit: http://www.triplecrownfeed.com