Jamie, Erika, Austin and Beck Hodges
Posted
The Hodges have been using the Triple Crown Complete for nearly 7 years.  With many successful animals in their barrel program, they also see that horses in their training program receive excellent care and feed.
Hear from Jamie Hodges about why he loves Triple Crown Feeds!
Past accomplishments from Austin as a youngster.
Austin running at the 2014 NBHA Youth World Show,  He was the 1st Go Champion!  Video link: http://youtu.be/-fSnT70uYjE
Austin running at the 2014 SS/TC NBHA Super Show in Perry, GA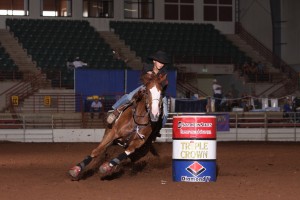 Like their Facebook page!