Emily Beshear- Brickland Farm
Posted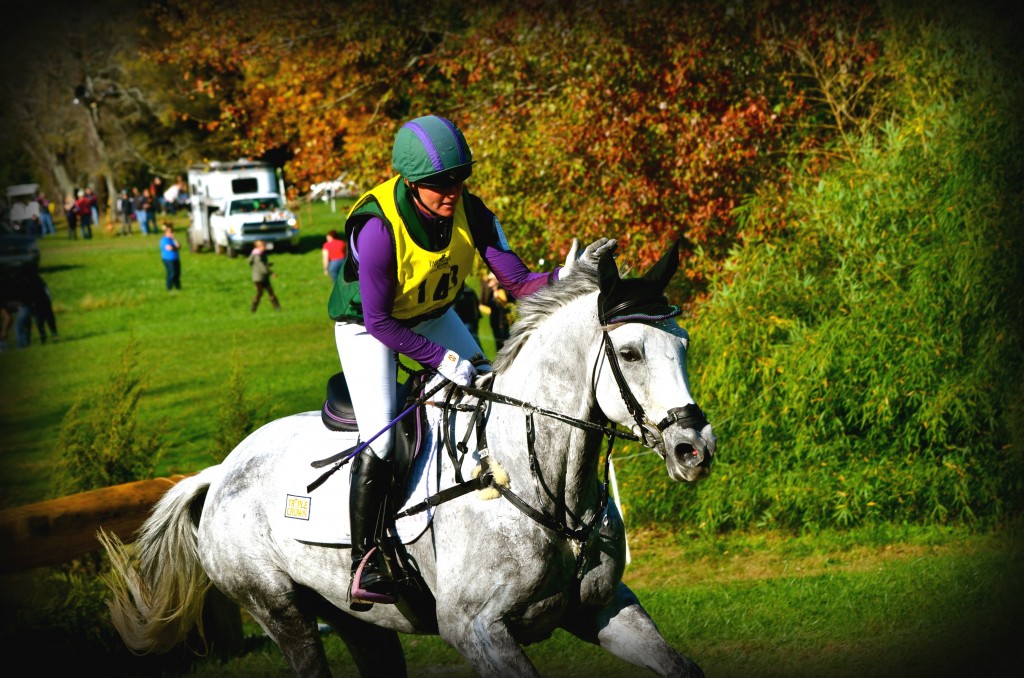 I love having Triple Crown feeds as an essential part of our team at Brickland Eventing.  With the variety of horses we have, from International eventers to older schoolmasters, to mares and foals, the quality and variety of feeds offered gives me great confidence that I am providing the essential nutrients needed to help all of my horses to reach their full potential.  Due to the amount of traveling I do, I also appreciate the widespread availability of Triple Crown feeds.
After growing up riding in Michigan, Emily now lives and trains in Somerset, Virginia.  Along with her husband Jeff, a sport horse veterinarian, and her son Nicholas, she runs Brickland Farm, a full service eventing training facility. Emily's most prominent attribute as a trainer is her ability to connect to each horse as an individual and find a unique approach to help realize their full potential. The high standard to which she produce's these athletes has led the US Team to name her to the Developing Rider and High Performance training lists on seven separate horses.  In 2011 Emily and "Here's To You" were named to the short list for the Pan American Games and followed that up in 2012 with a top 20 performance at their first appearance at the Rolex-Kentucky CCI****.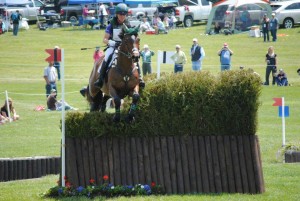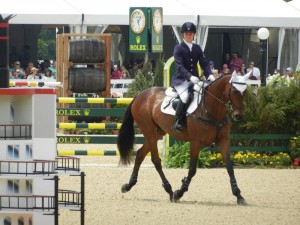 http://www.emilybeshear.com/
2015 Updates:
Bromont CCI*** Three Day event is NOW!  June 4-7th
2015 Show Schedule:
June 3-7: Bromont CCI***
June 11:  CDCTA Dressage
June 21:  Surefire HT
June 28:  Plain Dealing HT
June 29-30: Area 4 YR Clinic
July 5: Kelly's Ford HT
July 10-12: Champagne Run
July 14-19: North American Young Riders Championships
Jersey Fresh CIC*** feedback-
Our last outing at Jersey Fresh had some of our best moments, a fabulous dressage test that put us more than 5 points in the lead, and some areas that needed work, a rather tense show jumping round that took down four rails. Our cross-country round was very solid and Delta felt very confident the whole course so I came away feeling like we nearly had it all together…  The show jumping trouble came as a surprise since she had been having very good rounds at the last several events.  I realized afterwards that all of the courses this year have been in open, grass rings and Jersey was in a very small sand ring.  Delta was obviously uncomfortable in that environment which was good to realize as the course at Bromont is set in a fairly small and spooky arena and we had a few weeks to work on improving that aspect.
2/24/15 Update- Delta won the spotlight on Eventing Nation this week for her Advanced performance at Pine Top!
2014 Show news:
Here is very recent video of Emily BeShear on Quincy at the 2014 Rolex.  She of the pair running the cross country course, video by usefnetwork.com.
Emily BeShear-2014 Rolex Cross Country
Follow her Facebook page here!