Should You Clip Your Horse This Winter?
Posted | Tags: English, Health, Riding, Western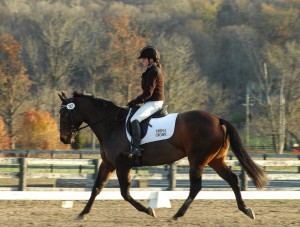 By: Madison Nichter, Triple Crown Insider

As the days get cooler and shorter, many of us come to the debating question; should I clip my horse or should I not, this winter? Before you pull out the clippers, you must decide what is best for your horse. Here are some factors to take into consideration.
Your Horses Living Climate 
Do you live up north where your horse may be more comfortable and warmer with his winter coat? Is this horse left outside or stabled in a heated barn? Do you live down south where overheating during the day could be a factor?
Evaluate Your Horse's Exercise Routine
Is your horse taking it easy during the winter months or is he in normal work and gearing up for winter shows? Keep in mind that if your horse is sweating during exercise, the sweat will be trapped under his winter coat and he will get pretty damp, making cooling out and drying time longer.
Minimizing Grooming Time And Simplifying Cooldowns
Clipping the winter coat is not what nature intended, but it can be necessary for the health and comfort of some horses. As previously mentioned, it allows horses that stay in work to cool out faster. Also, you can maintain a healthier grooming practice with a clipped horse, and it can cut down on your grooming time.
Of course, when clipping, there's no rule that says you have to do a full body clip. You can do a trace clip, a blanket clip, or any clip that fits the needs of your horses. The reason for clipping is to make your horse comfortable.
Winter coats are designed to repel natural forces such as rain, snow, and wind. Any of these factors on the winter coat is generally not a concern, the skin will remain dry and warm under the winter coat. If you decide not to clip, the need of a blanket is less likely, but as always, is dependent on your horse. If you have an older horse, skinny horse, or a horse that does not grow a very good winter hair coat and temperatures can get pretty cold, do have blankets prepared.
Happy Clipping- The choice is up to you!