For Thoroughbred Owners: A Testament to Triple Crown Feeds
Posted | Tags: English, Health, Nutrition, Riding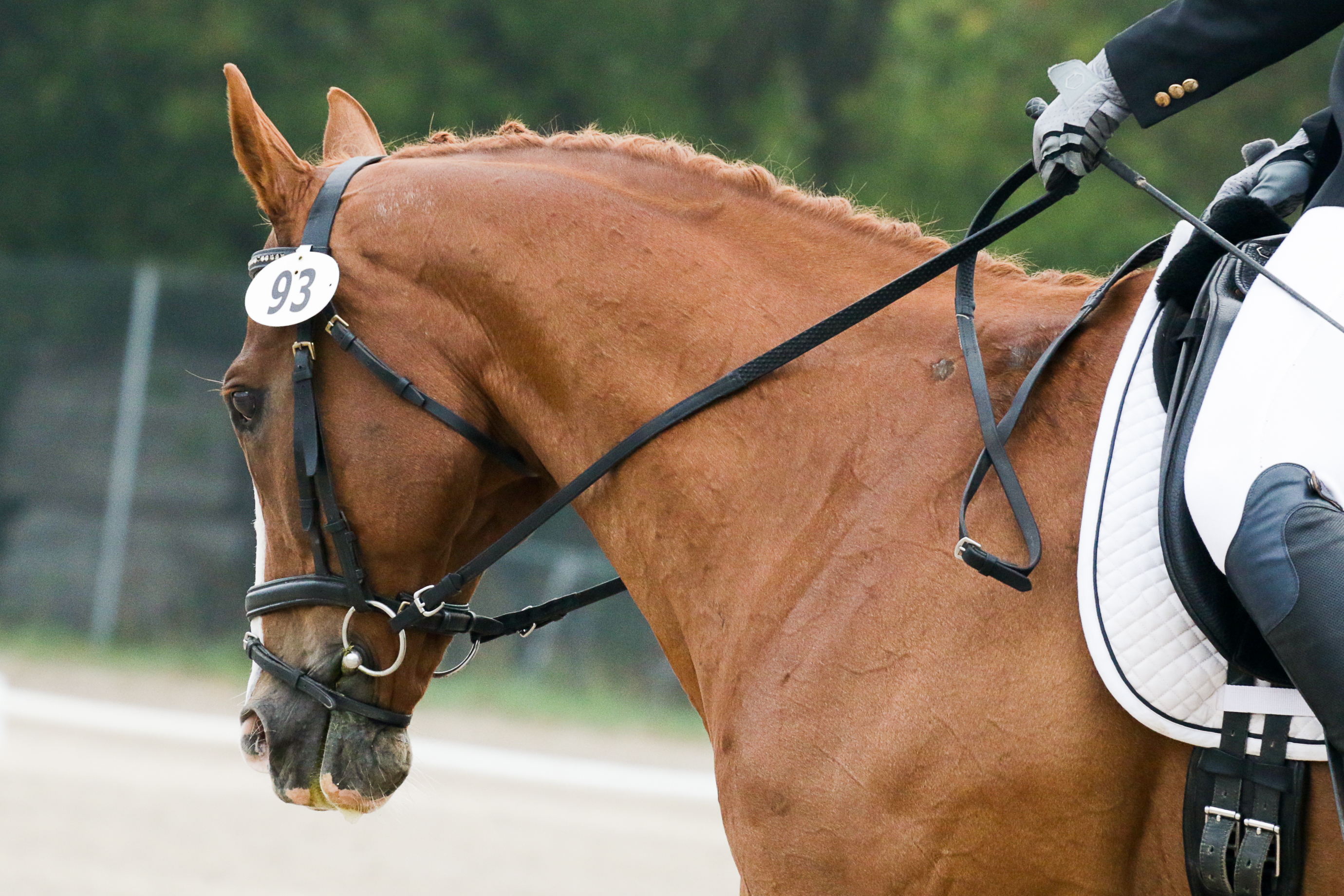 By: Triple Crown Insider- Emily Kelly
As most thoroughbred owners know, our horses tend to be a bit on the skinny side. Especially as an event horse, who is often a bit on the leaner side to begin with, my horse has always had a bit of trouble keeping weight on. For years, each winter he would lose quite a bit of weight no matter what I fed him. He could be eating 8 pounds of grain a day and as much quality hay as he wanted, but it was never enough to cover the calories he burned staying warm in bitter cold Minnesota. At the same time, I had forever had problems with his high energy levels due to the high sugar levels in the feed I was using to keep weight on him.
Fast forward to the summer of 2015 as Harvey and I began our journey with Triple Crown Nutrition. Having explained the ongoing weight issues to Jessica at TCN, we quickly opted to put him on Triple Crown Complete – a high fat, fairly low NSC feed – perfect for putting weight on him without adding all of the additional "hyperactivity" of a thoroughbred on a sugar-high. As a horse who had previously been a bit prone to mild colic, the high level of prebiotics and probiotics in the Triple Crown feed have proven themselves very effective for Harvey's digestive tract as well. Since starting on the feed, he has had no signs of any digestive issues and I can feed him a larger amount of feed without worrying about it upsetting him.
Harvey is flourishing on the Complete. He as put on weight and has plenty of energy during a competition, but still was focused on his job. For years, Harvey had also struggled with dry skin and a lackluster coat, but on the Complete he started to gain that shiny copper-penny coat everyone is after. For the first time this past winter, Harvey did not lose any weight. I was able to keep him on a consistent amount of food while he continued to build muscle and stay at a constant weight.
Now, a little over a year after having started using Triple Crown Complete, Harvey is a bit overweight and I am having to work to bring his weight back down again instead – a problem I'd much rather have. Triple Crown feeds encompass the perfect combination for feeding thoroughbreds: high on fat, low on excess energy, and super gentle on a sensitive stomach.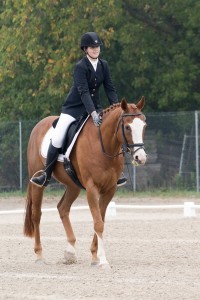 Share your Thoroughbred Makeover story with us! Email us at triplecrownfeed.com.