Triple Crown Senior- Before and After testimonials!
Posted | Tags: News, Nutrition, Tc Stories
Triple Crown Senior Is Our #1 Seller And Is One Of The Most Recommended Senior Feeds On The Market
Check out these fabulous testimonials from happy customers who have seen the "Triple Crown Difference."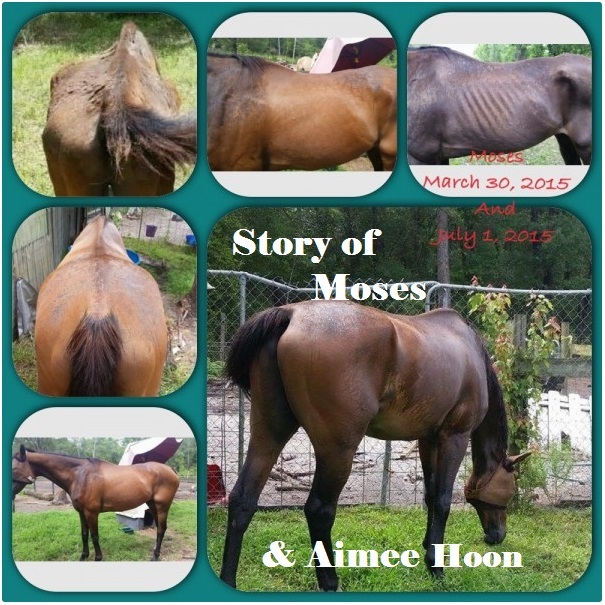 (Moses looks amazing now!)
Aimee Hoon Writes:
In September 2014, I lost my soulmate, my mare Annie. I never thought I would love another horse as much as I did her. In March 2015, my first look at Moses was on a Facebook page, he was located at an animal control facility, skinny and covered in rain rot. I knew I had to go see him in person. I was told he was a 19 year old off track TB_. I knew when I saw him he needed me as much as I needed him and decided he had to come home with me. I researched his tattoo and discovered he was just turning 14 and was only off track for less than a year. He was brought back from Puerto Rico to be sent to slaughter, but was bought by someone at the auction that then starved him. When I got him home, he was vet checked and started on Triple Crown Senior. Every week that went by we fell more and more in love with each other, now after only 4 months, we are doing short trail rides_. I love the senior feed and the way it helped this boy get his weight back and I am enjoying life with him.
(Pie, before and after)
Ev Renee writes:
This is Pie, a 28-year-old TB mare that came to my boarding barn very thin, even though her owner had been feeding her as much as she could. After just 3 months on TC Senior twice a day, she looks so much healthier and happier. Thanks, TC!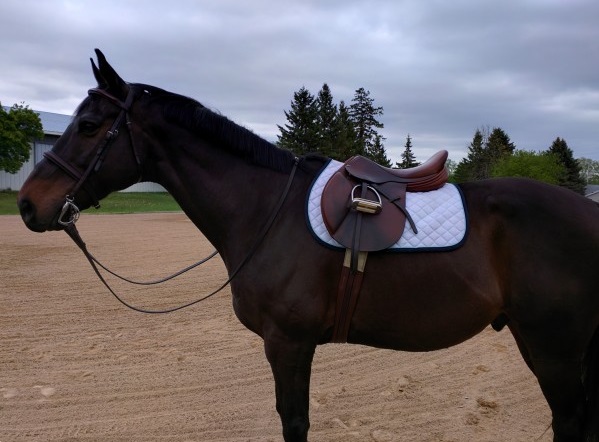 (Magnum after switching to Triple Crown Senior)
Stephanie Mae writes:
My OTTB Magnum Machiavelli was underweight and had a dull coat. No amount of supplements were helping put on muscle or weight on. His coat remained dull and lacked the shine I knew it should have. At the recommendation of a friend, I switched Magnum over to TC Senior and Alfa-lox forage blend. Within a month, he had put on weight, gained a spring in his step and was growing a new rich dark bay coat_and it was glossy! To this day Magnum is doing exceptionally well on TC Senior and Alfa-lox and we won't be going back to any other brand but TC. I'm a believer that quality feed makes a huge difference. It did for my Magnum!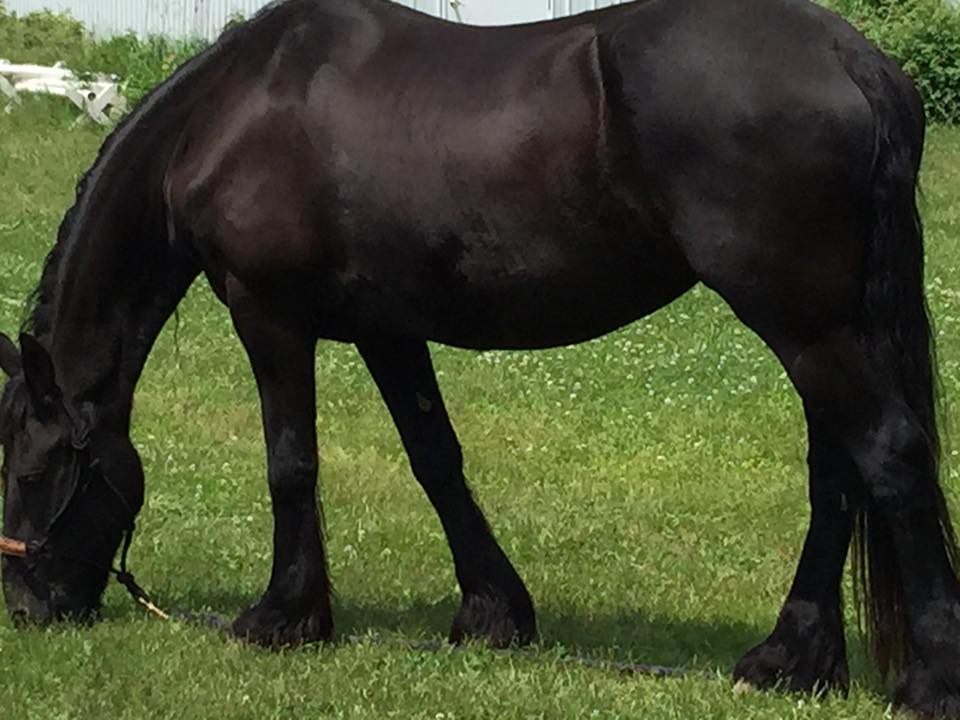 (before and after, showing the Triple Crown Difference)
Jen Muzzy writes:
I cannot say enough good things about Triple Crown Senior! My 13-year-old Friesian mare was emaciated when I bought her and has gained such awesome condition in the 9 weeks I have had her!!
See more customer testimonials on our website here.
Love our feed and have a wonderful Triple Crown success story? Add your Triple Crown Difference story to our Facebook contest, 2 lucky winners each month will be selected to win a Triple Crown Gift Basket. Enter your story here.