Do you use a grass or alfalfa balancer for your horses?
Discover how Triple Crown 30% Ration Balancer is second to none!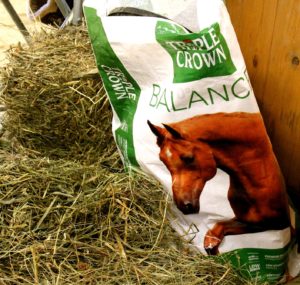 Ration Balancers are ideal for:
Balancing nutrients of a forage-based diet.
Top dressing with any feed for performance horses.
Adding to feeds if you are feeding below the recommended minimum.
All life stages.
If you feed Progressive Alfalfa or Grass Balancer, see how they compare to 30% Ration Balancer here!
If you feed Empower Topline Balance, see how it compares to 30% Ration Balancer here!
If you have a hard-working performance horse or a senior horse who requires more calories and feed to maintain weight you will want to check out our Senior and Complete products!
These High fat, beet pulp based feeds are:
Low to moderate in carbohydrates.
Suitable for horses of all ages and work levels.
Nutritionally balanced with a nutrient package that is second to none.
If you are a Minnesota horse owner and would you like to make the switch to receive this NEW* customer offer, here is what you will receive:
Free consultation with a Triple Crown rep
Buy 2, get 1 free coupon
Additional Triple Crown support
Learn More about the benefits of EquiMix- found only in Triple Crown Feeds!
Leave your contact info below and we'll contact you shortly!
*This special promo is for new Minnesota customers only!