What's The Ground Like?
Posted | Tags: Health, Riding, Training, Western

By: Triple Crown Insider: Hannah Young
When hauling with other barrel racers, there's that one conversation about the ground, and then the questions start. What was the ground like last year? Is it indoor or outdoor? Is it supposed to rain? Is it deep or shallow? These discussions can be crucial for some barrel racers. Having the time to prepare for the run ahead in every way possible is always a priority. People prepare differently with different ground and different horses—there are some horses that have no ground preference, while others perform better on some ground compared to others.
Why is it so important to know your horse's preference? You can greatly help prevent injury. If your horse struggles with certain ground, he might overcompensate and hurt himself. Or if he doesn't keep good footing in some arenas, a fall could be prevented by knowing his ground preference.
How do you learn ground preference and prepare for certain ground? The more runs made on a horse, the more you can understand. Notice when your horse has more confidence in his feet, when he fires harder, and what makes your horse comfortable when changing ground.
Before I warm up my horse, I always take the time to look at the arena and the ground. This helps me figure out which horse would be better to run. If I only have one horse, it gives me time to think about how to ride, depending on the ground. One important part of my warm-up routine is to let my horse feel the ground before my run. This gives my horse a chance to prepare for the ground and helps me feel how much confidence he has with that specific ground.
Rodeo ground is always changing. One weekend you could be running in mud; the next weekend you could be running on hard ground. Working with your horse to learn to adapt to different ground will help prevent injury, as well as make for better runs.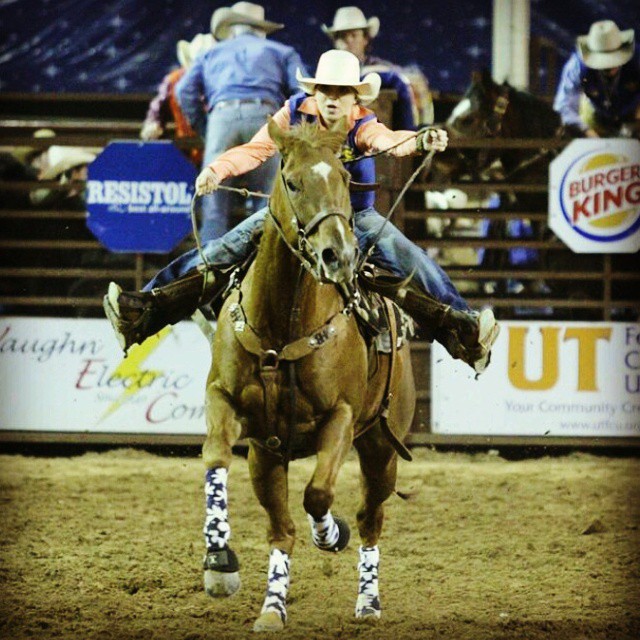 What is a Triple Crown Insider?  Want to apply to be one? Check out more info here.