A pelleted vitamin and mineral feed for easy keepers not needing additional calories. Ideal for ponies, miniature horses, growing horses, broodmares, performance horses and those with metabolic disease. Balances hay and pasture diets.
Triple Crown 30% Ration Balancer is designed for owners who prefer to feed their horses grains and/or forage products, but want all the benefits of Triple Crown's EquiMix® technology and revolutionary formula. This pelleted supplement is specifically formulated for growing horses and broodmares, as well as horses with metabolic issues, performance horses that need quality protein, and easy keepers that require a balance of vitamins and minerals.
GUARANTEED ANALYSIS
Crude Protein (min.)
30.00%
Lysine (min.)
2.00%
Methionine (min.)
0.50%
Threonine (min.)
1.00%
Crude Fat (min.)
3.00%
Omega 3 Fatty Acids (min.)
0.22%
Omega 6 Fatty Acids (min.)
1.20%
Crude Fiber (max.)
4.00%
Calcium (min.)
4.00%
Calcium (max.)
5.00%
Phosphorus (min.)
1.50%
Magnesium (min.)
2.40%
Potassium (min.)
1.40%
Copper (min.)
295 ppm
Selenium (min.)
3.40 ppm
Zinc (min.)
940 ppm
Iron (min.)
750 ppm
Manganese (min.)
580 ppm
Cobalt (min.)
2.40 ppm
Vitamin A (min.)
36,000 IU/lb
Vitamin D (min.)
6,000 IU
Vitamin E (min.)
1,000 IU/lb
Riboflavin (min.)
17.20 mg/lb
Thiamin (min.)
44.50 mg/lb.
Biotin (min.)
1.40mg/lb
Ascorbic Acid (min.)
270 mg/lb
Saccharomyces Cerevisiae Yeast Culture (min.)
9.08 billion CFU/lb
Lactobacillus Acidophilus Fermentation Product (min.)
4.54 billion CFU/lb
Enterococcus Faecium Fermentation Product (min.)
4.54 billions CFU/lb
Cellulase* (Trichoderma Longibrachiatum Fermentation Extract) (min.)
3.20 million CU/lb
Protease** (Bacillus Subtilis Fermentation Extract) (min.)
7,150 HUT/lb
NSC***
9.8%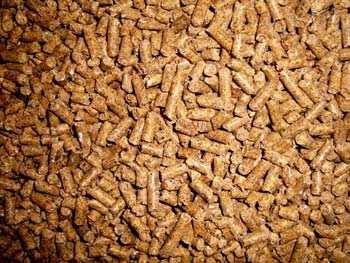 Ingredients
(Free from Restricted Ruminant Protein Products per Title 21, CFR 589.2000/2001)
Dehulled Soybean Meal, Wheat Middlings, Ground Limestone, Monocalcium Phosphate, Dicalcium Phosphate, Magnesium Oxide, Yeast Culture, Hydrolyzed Yeast, Hydrated Sodium Calcium Aluminosilicate, Dried Lactobacillus Acidophilus Fermentation Product, Dried Enterococcus Faecium Fermentation Product, Distillers Dried Grains, Anise Seed, Fenugreek Seed, Dried Trichoderma Longibrachiatum Fermentation Extract, Dried Bacillus Subtilis Fermentation Extract, Zinc Amino Acid Complex, Manganese Amino Acid Complex, Kelp Meal, Copper Amino Acid Complex, Lecithin, Iron Amino Acid Complex, Magnesium Proteinate, Selenium Yeast, Soybean Oil, Salt, Vitamin E Supplement, Ascorbic Acid (Source of Vitamin C), Niacin Supplement, Biotin, Vitamin A Supplement, Thiamine Mononitrate, Beta Carotene, Calcium Pantothenate, Riboflavin Supplement, Pyridoxine Hydrochloride, Vitamin B12 Supplement, Vitamin D3 Supplement, Choline Chloride, Menadione Sodium Bisulfite Complex (Source of Vitamin K Activity), Folic Acid, Sodium Bicarbonate, Cane Molasses, Stabilized Rice Bran, Calcium Carbonate, Brewers Dried Yeast, Flaxseed, Monosodium Phosphate, Ferrous Sulfate, Zinc Sulfate, Manganese Sulfate, Copper Sulfate, Cobalt Sulfate, Ethylenediamine Dihydroiodide, Lignin Sulfonate, L-Lysine, DL- methionine, (Propionic Acid, Sodium Benzoate, Potassium Sorbate (Preservatives)).
Feeding directions
Triple Crown 30% Ration Balancer can be used to balance pasture and/or hay, improve nutrition in diets when feeding small amounts, or to mix with your own grains for a balanced diet. Adjust feed, pasture or hay to maintain desired body condition.
For balancing pasture and/or hay, feed 1 lb. to 1.5 lb. per 1000 lb. of body weight. Feed .5 lb. to .75 lb. for ponies. For horses in moderate to high levels of activity, and for broodmares and breeding stallions, feed 1.5 lb. to 2 lb. per day.
For balanced diets where current feeding rates fall below the minimum for that diet, add .5 lb. to 1 lb. per 1000 lb. of body weight along with the diet being fed. Feed .25 lb. to .5 lb. for ponies. For horses in moderate to high levels of activity, and for broodmares and breeding stallions, feed 1 lb. per day.
When mixing with your own grains (oats, corn or barley), mix at a ratio of 1:4.5 of Triple Crown 30% Ration Balancer along with your grains and add molasses, if desired, for palatability and consistency.
NOTE: Provide plenty of fresh, clean water at all times. Keep product fresh in cool, dry storage. Examine product daily for mold or insect contamination. DO NOT use product that is old, molded or insect contaminated.
REVIEWS
Average rating:
11 reviews
Oct 24, 2017
30% Ration Balancer
Excellent Product! I feed it to my 3 year old and 17 year old, and it works great for both. Have been feeding it for almost 2 years now. In about 2 weeks , the topline of both horses improved. That was impressive!
Sep 28, 2017
30% balancer
I have been using the Triple Crown 30 % Balancer since appr 04/2017 and Sonny is a big horse and an easy keeper. When I bought him he was a FAT 12 year old 1400 LBs and 16' 2" Morgan Gelding. His head was too small for his body. The vet tested his insulin and it was double the normal. I started him on the 30 % Balancer, Thyrol L and an IR pellet with a grazing muzzle. He has access to grass with that muzzle every other day. He has hay outside all day in a slow net feeder. He is feed his grain concoction twice a day. He gets between 2 and 3 flakes of grass hay every night. He does NOT like the Thyrol L, it is bitter and I even tasted it! I had reduced his weight somewhat before the grain and diet change. Now at 17 years old, he is weighing 1130. He needs to be ridden more and worked more but he has never looked this good. I owe his weight loss for the most part to his diet change including the 30% Balancer and the excellent staff at Hidden Tower Stable in Harvard IL. Heather Rinaldo, the manager watched him closely and monitored his diet and tweaked it when needed. Thank you Heather and Triple Crown!!
Jul 5, 2017
Amazing stuff!
My mare is a very easy keeper and has always been on the chubbier side, even with the less than stellar feeding at a barn i was previously at. I recently moved her home and decided to put her on a ration balancer instead of a feed. Along with quality hay and an omega 3 supplement to help with her inflamation, she has arthritis, she looks better than she ever has! Her coat has bloomed bringing out beautiful dapples, her energy levels are up, and she seems happy!
Apr 26, 2017
30% Balancer
My easy keeper Warmblood was getting chunky. Added the balancer and reduced T C Complete, more forage and he is now fit as a fiddle.
May 11, 2016
Thank you Triple Crown.
A horse's health and happiness is a jigsaw puzzle of closely interlocking pieces all founded in their genetic structure which evolved over millions of years out in the wilds of the American west. Diet and nutrition is obviously an important piece of that puzzle and Triple Crown is the only one of the major feed companies paying serious attention to the horse's need to keep non-structured carbohydrates (sugars) below 10%. Our horses are on pasture and/or grass hay forage 24/7 which is supplemented twice a day with Triple Crown Safe Starch Forage (we call it chopped salad) and Triple Crown 30% Supplement. Safe Starch is a beautiful base for top dressing supplementation because it is a grass forage which is 80%-90% of a horse's diet in the wild. Triple Crown 30% contains TC's EquiMix technology, and both products are less than 10% in non-structured carbohydrates (NSC).We have a herd of 8. Three mustangs straight out of the wild, a rescued American Saddlebred, 2 Arabians, a paint and a quarter horse. And there is no colic, no laminitis, no strangles, no insulin resistance, no ulcers, no founder, no navicular issues, no cribbing, pawing, kicking, weaving, pacing, or biting. Just happy healthy horses.