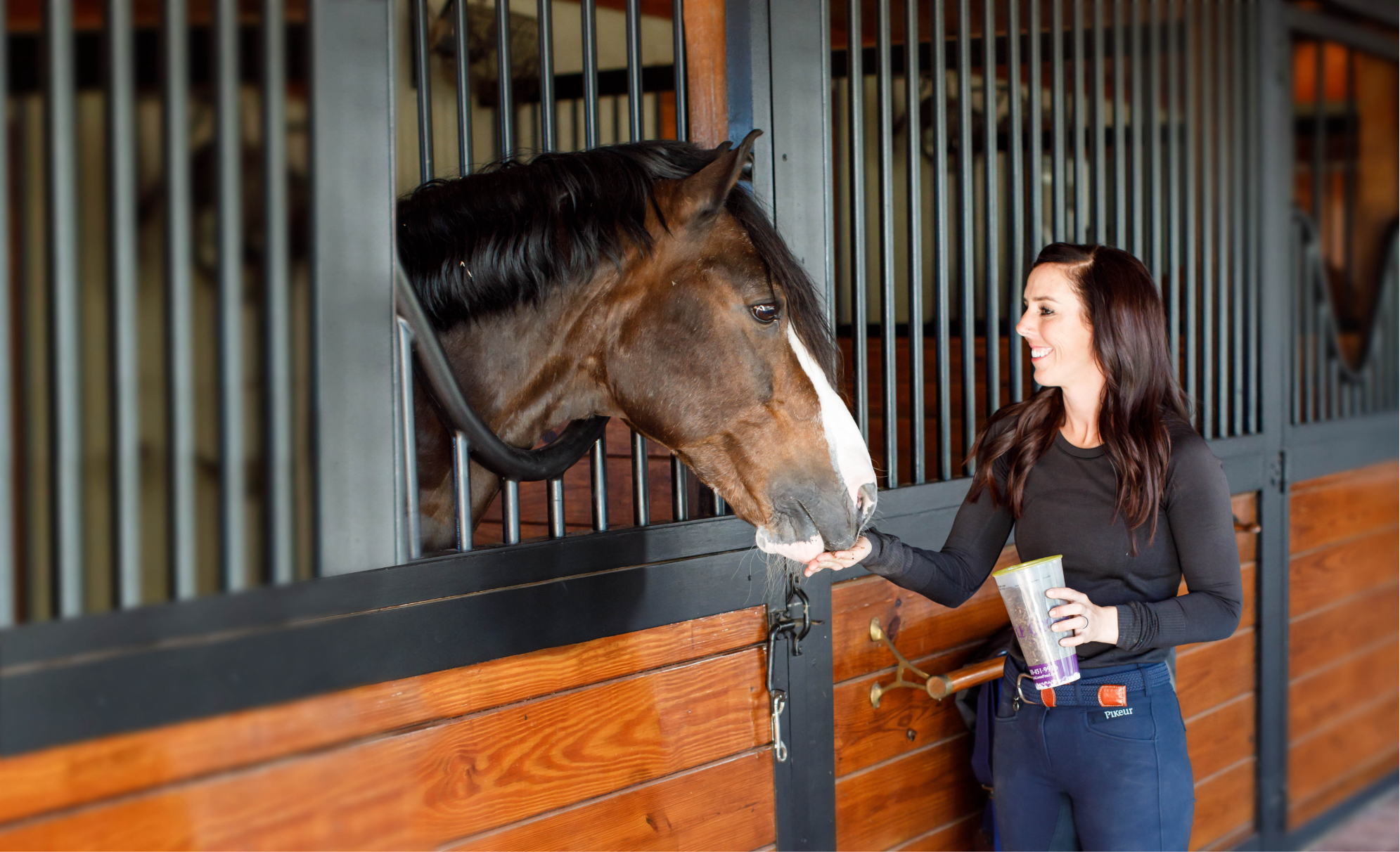 Triple Crown Nutrition Website Terms of Use
IMPORTANT! PLEASE CAREFULLY READ THIS
The following are terms of use that constitute a legally binding agreement ("Contract") between you (whether as an individual, a corporate entity of any kind, and/or an electronic agent) and Triple Crown Nutrition, Inc., including its subsidiaries and affiliates (collectively referred to as "TCN").
This website ("Site") is owned by TCN and its contents are proprietary to TCN. They are protected by law, including, but not limited to, United States copyright law and/or international treaties and other international law. Any unauthorized Use (as defined below) of any material contained in this Site is in breach of your contractual obligations hereunder. It may also be in violation of copyright or trademark laws, privacy, publicity, communications regulations and statutes.
Viewing the Site pages, downloading, copying, linking or similar activities constitute "Use" (including the various grammatical variations). YOU AGREE THAT YOUR USE OF THIS SITE SUFFICIENTLY DEMONSTRATES YOUR CONSENT TO THE TERMS AND CONDITIONS IN THIS CONTRACT. Your Use also confirms that you agree to fully comply with any laws and regulations, including, but not limited to, U.S export and re-export control laws and regulations applicable to the Site.
TCN may periodically audit your Use of this Site. In the event TCN, at its sole discretion, concludes that your Use is in violation of this Contract, TCN may immediately block further access. This remedy is in addition to any other remedy available at law, the exercise of which shall be undertaken at TCN's sole discretion.
TCN reserves the right to change and/or amend this Contract at any time. TCN is not obligated to provide you with advance notice of such changes nor which changes were made. As such, you agree that it is your sole responsibility to periodically review this Contract, the latest version of which will be available at this URL.
This Contract does not alter in any way any other contract you may already have with TCN.
CONTENTS
USE RESTRICTIONS
WARRANTY DISCLAIMER
LIMITATION OF LIABILITY
INDEMNIFICATION
PRIVACY POLICY
TRANSMISSIONS
NOTICE OF COPYRIGHT INFRINGEMENT
APPLICABLE LAWS & MISCELLANEOUS
USE RESTRICTIONS
Copyright: All content in this Site, including, without limitation, text, pictures, graphics, data and other files (collectively, "Materials") and the selection and arrangement thereof are copyrighted Materials of Triple Crown Nutrition, Inc. © 1989-2013, ALL RIGHTS RESERVED, or by the original creator of the Material. You are granted permission to display Materials from this Site for personal, noncommercial use only. You may not "mirror" any Material contained in this Site on any other server, or deep link into any other page on this Site without the prior, express written permission of TCN.
Trademarks: All trademarks, service marks, trade names and logos (collectively, the "Trademarks") used and displayed on this Site are either registered or unregistered Trademarks of TCN. These Trademarks may not be copied, imitated or used, in whole or in part, without the prior written permission of TCN. Nothing in this Contract confers in you any right of ownership to any of the Trademarks. Further, nothing in this Site shall be construed as granting, by implication, estoppel or otherwise any license or right to use any Trademark used or displayed on the Site, without the prior, express written consent of TCN.
Hyperlinks: You are granted a limited, nonexclusive right to create a hyperlink to this Site's entry page (also known as "home page"). You may do so as long as the page using the link does not portray TCN or any of its products or services in a false, misleading, derogatory or otherwise defamatory manner. You may not employ framing techniques to enclose any TCN Trademark or Material without TCN's prior written consent. Any third party site links provided in the Site are provided solely for user convenience. TCN does not endorse these sites nor make any representations about them. Any use of these sites is at your own risk. You agree that TCN will not be responsible or liable under any circumstances or theories, directly or indirectly, for any damage or loss caused or alleged to be caused, by or in connection with your use or reliance on these third party sites.
Limited Access: You agree you will not use, directly or indirectly, any bot, spider, or other automatic method or means, nor any manual processes to copy any Material on this Site. You agree that you will not use any device, software or routine to interfere or attempt to interfere with the proper working of the Site. You will not take any action, directly or indirectly, that TCN concludes imposes an unreasonable or disproportionately large load on any components of its computer infrastructure.
Additional Use Restrictions: You may not post, intercept, transmit, email, retransmit or store data on, from and/or through the Site, which, in the sole judgment of TCN: (i) violates any local, state, federal or foreign law or regulation, (ii) is threatening, harassing, obscene, indecent, defamatory or that otherwise could adversely affect any individual, group or entity, or (iii) violates the rights of any person or entity, including rights protected by copyright, trademark, trade secret, patent or other intellectual property or similar laws or regulations. You will be solely responsible for determining the scope of and complying with any and all laws and regulations that are applicable to your Use. Additionally, TCN reserves the right to discontinue your Use at any time and without notice where it determines, in its sole discretion that the Use is incompatible with the purpose for which the Site is provided.
By way of illustration, which shall not be deemed exhaustive, the following activities are prohibited:
A. Uploading, posting, emailing or otherwise transmiting any data that is unlawful, harmful, threatening, abusive, harassing, tortious, defamatory, vulgar, obscene, pornographic, libelous, invasive of another's privacy, hateful or racially, ethnically or otherwise objectionable.
B. Promoting or providing instructional information about illegal activities. This may include, but is not limited to, providing instructions on how to assemble bombs, other weapons, money laundering, etc.;
C. Posting content that harms minors in any way;
D. Impersonating any person or entity, including, but not limited to, a TCN employee, officer, director or agent, or falsely stating or otherwise misrepresenting your affiliation with another person or entity;
E. Forging headers or otherwise manipulating identifiers in order to disguise the origin of any data transmitted through this Site or develop restricted or password-only access pages or images;
F. Uploading, posting, emailing or otherwise transmitting any data that you do not have a right to transmit under any law or under contractual or fiduciary relationship;
G. Uploading, posting, emailing or otherwise transmitting any data that infringes any patent, trademark, trade secret, copyright or other proprietary and/or confidentiality rights of any person or entity;
H. Uploading, posting, emailing or otherwise transmitting any unsolicited or unauthorized advertising, promotional materials, spam, chain letters, pyramid schemes or any other form of solicitation;
I. Uploading, posting, emailing or otherwise transmitting any data that contains software viruses or any other software code, files or programs designed to interrupt, destroy, surveil, or limit the functionality and/or capacity of any TCN computer software or hardware, including software or hardware provided by any of TCN's service providers.
WARRANTY DISCLAIMER
THIS SITE, INCLUDING ALL SOFTWARE, FUNCTION, DATA AND INFORMATION IS PROVIDED ON "AS-IS," "WHERE IS," "WITH ALL FAULTS" BASIS. TCN DISCLAIMS ALL WARRANTIES, EXPRESS OR IMPLIED, INCLUDING, BUT NOT LIMITED TO, THE WARRANTIES OF QUIET ENJOYMENT, NON-INFRINGEMENT, MERCHANTABILITY AND FITNESS FOR A PARTICULAR PURPOSE.
LIMITATION OF LIABILITY
IN NO EVENT WILL TCN, ITS AFFILIATES, LICENSORS, BUSINESS PARTNERS, SUPPLIERS, ENTITIES MENTIONED IN THE SITE, OFFICERS, DIRECTORS, EMPLOYEES, AGENTS, SUCCESSORS AND ASSIGNS BE LIABLE TO YOU FOR ANY DAMAGES, INCLUDING, WITHOUT LIMITATION, DIRECT, INDIRECT, SPECIAL, INCIDENTAL OR CONSEQUENTIAL DAMAGES, WHETHER OR NOT TCN WAS MADE AWARE OF THE LIKELIHOOD OF SUCH DAMAGES OCCURRING. IF YOUR USE OF THE SITE RESULTS IN THE NEED FOR SERVICING OR REPAIR OF EQUIPMENT, CORRECTION OF DATA OR ANY OTHER DAMAGE, YOU ASSUME ALL COSTS THEREOF. SOME JURISDICTIONS DO NOT ALLOW THE EXCLUSION OR LIMITATION OF INCIDENTAL OR CONSEQUENTIAL DAMAGES, SO THE FOREGOING EXCLUSION MAY NOT BE APPLICABLE TO YOU.
INDEMNIFICATION
You agree to indemnify, defend and hold harmless TCN, its affiliates, licensors, business partners, officers, directors, employees, agents and assigns harmless from any loss, liability, claim, demand, damage or expense (including reasonable legal fees) asserted by any third party relating in any way to your Use or breach of this Contract. Without limiting the application of this section, TCN reserves the right to assume the exclusive defense and control of any matter subject to indemnification by you.
PRIVACY POLICY
You have read and agree to our Privacy Policy.
TRANSMISSIONS
Any material, data or ideas you transmit to or post on this Site, by any means, will be treated as non-confidential. Furthermore, by posting these you grant to TCN, its successors and assigns, a non-exclusive, world-wide, royalty free, perpetual, irrevocable license to use, copy and distribute such content in any manner, except as otherwise provided in the <>.
NOTICE OF COPYRIGHT INFRINGEMENT
It is TCN's policy to comply with all intellectual property laws and to act expeditiously upon receipt of a valid notice of claimed infringement. If you believe your work has been reproduced in this Site in a manner that constitutes copyright infringement, please provide a notice of copyright infringement containing all of the following information:
1. A physical or electronic signature of a person authorized to act on behalf of the copyright owner for the purposes of the complaint.
2. Identification of the material on the Site that is claimed to be infringing or to be the subject of the infringing activity.
3. The address, telephone number or email of the complaining party.
4. A statement that the complaining party has a good faith belief that use of the material in the manner complained of is not authorized by the copyright owner, its agent or the law.
5. A statement, under penalty of perjury, that the information in the notice of copyright infringement is accurate, and that the complaining party is authorized to act on behalf of the owner of the right that is allegedly infringed.
All notices of copyright infringement must be sent to:
Triple Crown Nutrition, Inc.
315 East Lake Street, Suite 300
Wayzata, MN 55391
U.S.A
Email: info@triplecrownfeed.com
Important: All correspondence must be in English. If correspondence is not in English, it will be discarded.
APPLICABLE LAWS & MISCELLANEOUS
If any provision in this Contract is held by a court of competent jurisdiction to be invalid, then such provision shall be construed as nearly as possible to correspond with TCN's intentions and without prejudice to TCN as the drafter. The other provisions in the Contract shall remain unaffected. TCN's failure to exercise or enforce any right or provision of this Contract shall not constitute a waiver of such right or provision, unless previously agreed to in writing by TCN. The section titles in this Contract are solely used for convenience and have no legal significance. This Contract may be assigned in whole or in part by TCN. This Contract may not be assigned by you. This Contract shall be governed by and construed in accordance with the laws of the State of Minnesota, notwithstanding any conflict of laws provisions or rules. You unequivocally, irrevocably and unconditionally (i) consent to the exclusive jurisdiction of the state and federal courts sitting in Hennepin County, Minnesota for any litigation or dispute arising out of relating to this Contract, (ii) agree not to commence any litigation arising out of relating to this Contract in any other jurisdiction and (iii) agree not to plead or claim that such litigation is being brought in an inconvenient forum.