Triple Crown Horse Feed- Partnerships
Much like the three phases of the prestigious Triple Crown racing series, Triple Crown Nutrition's products focus on three critical areas: revolutionary formulations, premium ingredients, and EquiMix® Technology. Each Triple Crown product is designed to address specific nutritional concerns and feeding challenges.
"Triple Crown is committed to helping horses achieve their potential," said Triple Crown Nutrition CEO Rob Daugherty. "We know USEF members demand a lot from their horses. We admire their passion for sport and the intimate connection they have with their horses. We are honored to sponsor such a fabulous group of riders."
Triple Crown Nutrition, Inc., headquartered in Wayzata, Minn., is a super-premium horse feed company whose products are primarily sold through independent feed dealers across the United States. Established in 1989, Triple Crown Nutrition was the first company to add prebiotics, probiotics, and organic minerals to horse feed.
To learn more about Triple Crown products and how they compare, visit www.triplecrownfeed.com/compare.
_________________________________________________________________________________
Triple Crown is proud to partner with the  National Barrel Horse Association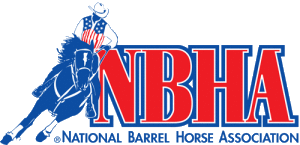 The National Barrel Horse Association, headquartered in Augusta, Georgia, is the largest barrel racing organization in the world. In 1992, the NBHA revolutionized the barrel racing industry by pioneering the divisional format, which allows riders of all skill levels a chance to win money and prizes in barrel racing competition.
NBHA has over 23,000 members of all ages across the United States and affiliates in twelve countries: Australia, Brazil, Canada, China, France, Hungary, Italy, Mexico, Panama, Spain, Switzerland and the Netherlands. 
NBHA Official home office events to date have paid out $12,157,330.00. Added money is over $2.5 million.
Divisional barrel racing, using the 4D format, is the heart of NBHA. Divisional barrel racing gives ALL competitors – from beginners to professionals, from youth to seniors – a chance to compete, learn and succeed in barrel racing. The Divisional format encourages riders to improve their skills and work toward the higher Divisions, while still having a chance to be competitive.
NBHA Members compete at District, State, National and World Championship levels. Each state is divided into competition Districts where members compete for money and prizes at a local level. Most states hold State Championship Shows. The National Office currently produces five National Shows and five Super Shows annually throughout the country.
The ultimate goal of NBHA competition is to qualify for the prestigious NBHA World Championships: The Youth & Teen World Championships, held the last week of July, and the Open & Senior World Championships are held in October annually.
Whether you're an experienced rodeo rider, a top futurity trainer, a weekend jackpot competitor or a beginning barrel racer, NBHA is right for you! Visit our website at www.nbha.com to learn more about the organization that is #1 in Barrel Racing in the world.
The NBHA is proud to partner with Triple Crown Nutrition as the "official feed supplier of the NBHA".  Visit the NBHA Website
_________________________________________________________________________________
 Triple Crown is the Official Feed of the United States Pony Club! 

Mission Statement:

The mission of the United States Pony Clubs is to provide a program for youth that teaches riding, mounted sports, and the care of horses and ponies, thereby developing responsibility, moral judgment, leadership, and self-confidence.
Guilding Beliefs
USPC is an educational organization that progressively develops the well-rounded horseperson.
Knowledgeable care of horses and ponies (horse management) is basic to the well-rounded horseperson.
USPC is committed to the well-being of the horse.
USPC requires parental and volunteer involvement and support.
Fair and friendly competitions develop teamwork and sportsmanship.
Fun and friendship are part of Pony Club.
The USPC is committed to safety.
The local Club is the core of USPC.
_________________________________________________________________________________
SouthPoint Hotel and Arena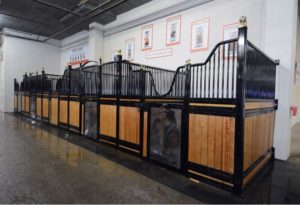 _________________________________________________________________________________
Are you an Equine 501c3 program?  Join our Triple Crown Partner's Program! 
When your organization becomes a member of Triple Crown Nutrition's Partner's Program they benefit from our ongoing commitment to the equine industry. We know Triple Crown customers care about their horses and are just as passionate about the clubs, associations and equine non-profit organizations they belong to. The Triple Crown Partners Program gives you and us a way to give back to our industry by supporting equine events, programs and activities.
To get involved, please contact us and we will be happy to get you additional information on this program or other programs in your area. Then, collect Triple Crown proofs of purchase from Triple Crown feed bags and send them in to us here at Triple Crown. We'll credit your group's account until you need funds for an upcoming equine event or activity. It's easy and best of all you can collect proofs of purchase from any Triple Crown customer and deposit them in your groups account. The sooner you get started the sooner you'll have more dollars to put toward reaching the goals of your organization! If you have any questions regarding the Triple Crown Partner's Program or Triple Crown Nutrition give us a call at 800-451-9916 or send me an email at jdrexler@triplecrownfeed.com .We look forward to working with your organization.
Contact:
Jessica Drexler
Triple Crown Partner's Program