Alfalfa-Timothy
Forage Cubes — Naturals
50 lbs (22.7 kg)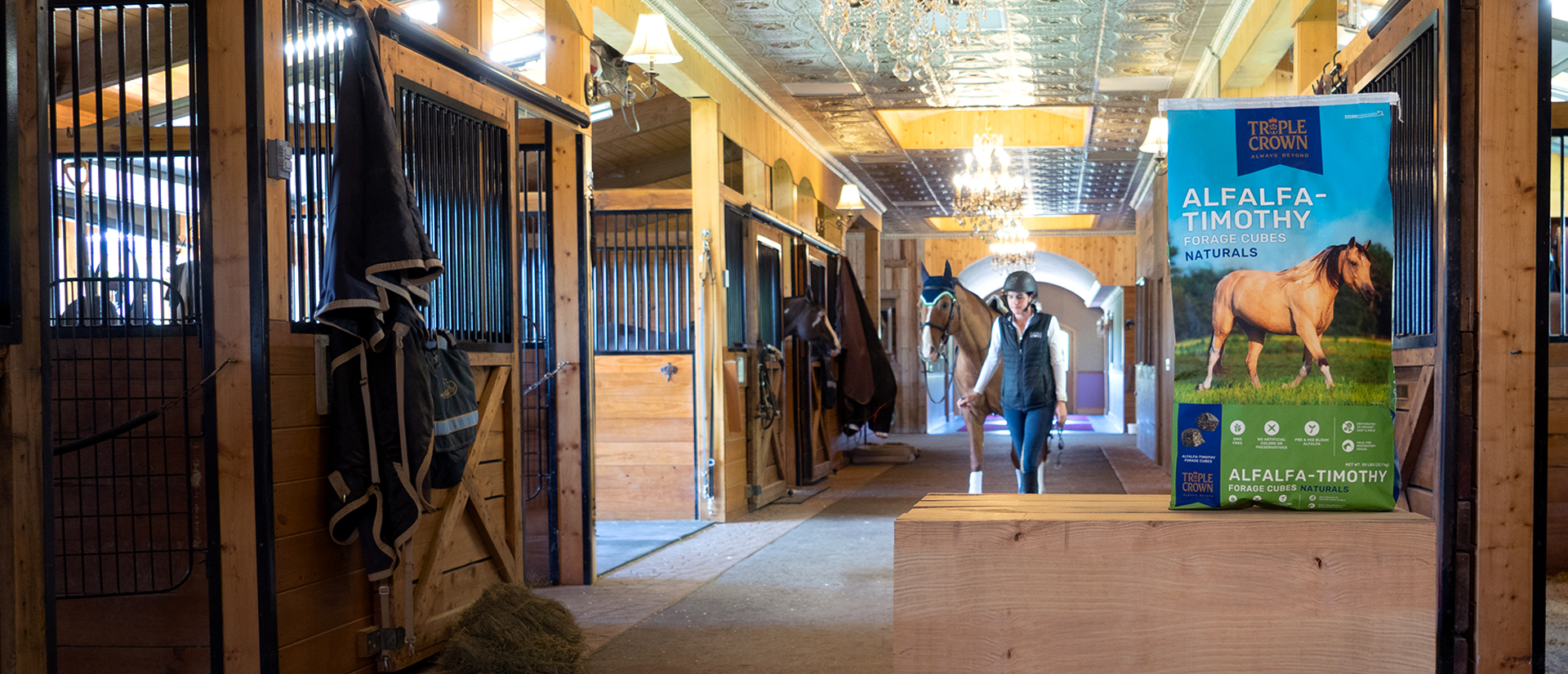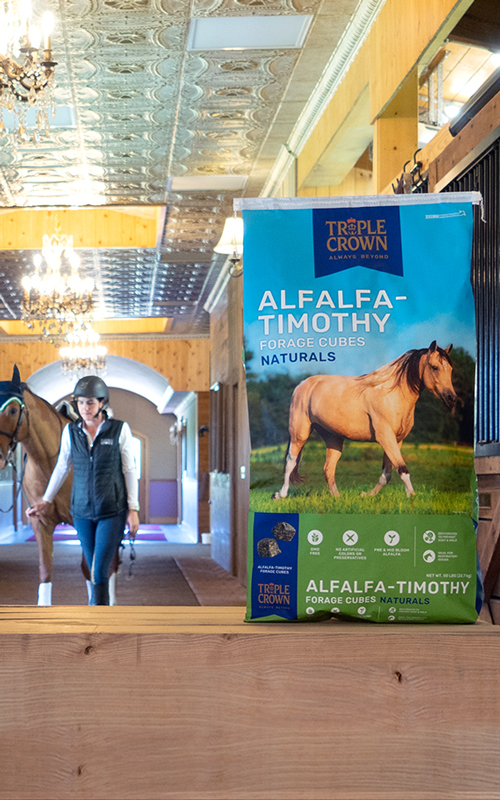 Ideal For:
Mature horses
Performance horses
Features:
GMO free
Molasses & soy free
Virtually dust free
Helps Support:
Hay shortages
Poor hay quality
Respiratory issues
About Alfalfa-Timothy Forage Cubes — Naturals
Protein 12%
Fat 1.8%
Fiber 32%
960 KCAL/LB.
Triple Crown Naturals Alfalfa-Timothy Forage Cubes are made with pre and mid bloom, non-GMO alfalfa and premium, immature Timothy hay harvested at the height of its nutritional value. This product is recommended to use during hay shortages or to supplement poor quality hay or pasture. Forage cubes are dehydrated to reduce dust and are ideal for horses with respiratory issues.
Guaranteed Analysis
Crude Protein (min.)

12.00%

Crude Fat (min.)

1.80%

Crude Fiber (max.)

32.00%

Moisture (max.)

12.00%
Feeding Directions
OTHER CONSIDERATIONS
For older horses, horses with poor teeth or for horses prone to choke, cubes can be soaked in warm water to loosen and make a mash. It is recommended to offer in a feed tub, preferably at ground level.
Provide salt and plenty of fresh, clean water at all times. Keep product fresh in cool, dry storage. Examine product daily. DO NOT use if old, moldy or contaminated with insects.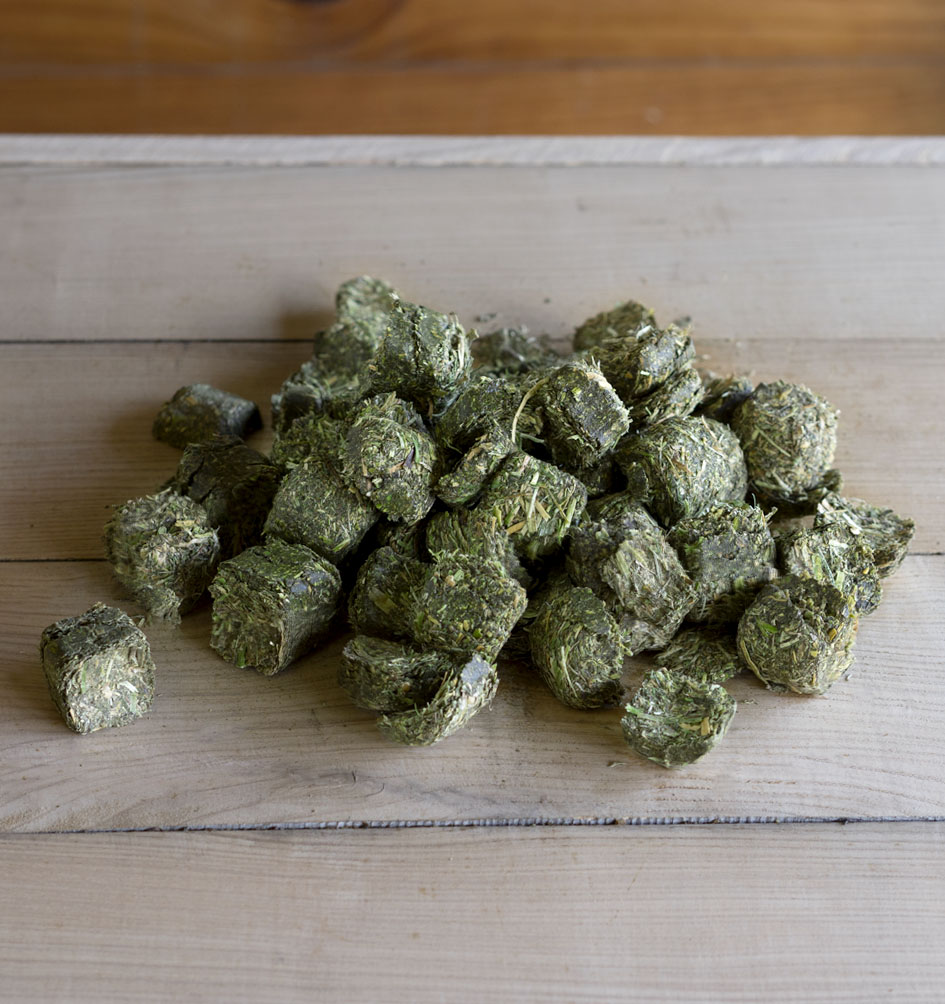 Learn about Alfalfa-Timothy Forage Cubes
From a Triple Crown Expert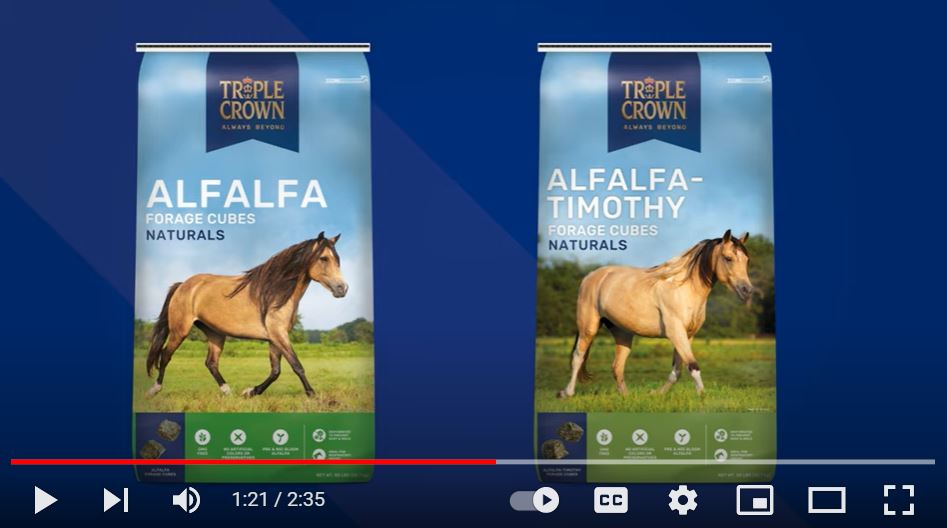 Alfalfa-Timothy Forage Cubes — Naturals
Average rating:
2 reviews
Jan 27, 2022
Quick & Easy Cubes!
For years I have called & complained to Standlee that their Timothy/Alfalfa hay cubes were beyond HARD and they take forever to break down to soak before feeding. I recently tried Triple Crown cubes and what a huge difference, much quicker to soak and feed which is a great help when I arrive home from work after being gone all day!
Shantal Bordeaux Rosales - Miller
May 11, 2016
Thank you Triple Crown for being a huge part of his amazing transformation!
I am writing to tell you how much I loved your feed and send you three pictures of my horse Miller, a 14 year old Standardbred and former Amish buggy horse that I rescued from going to slaughter at the New Holland Auction in November of 2013. Look how far he's come in just a year. Thank you Triple Crown for being a huge part of his amazing transformation! This picture is the day I bought him and two others to follow.


Help your horse thrive