Premium Grass Forage
40 lbs (18.14 kg)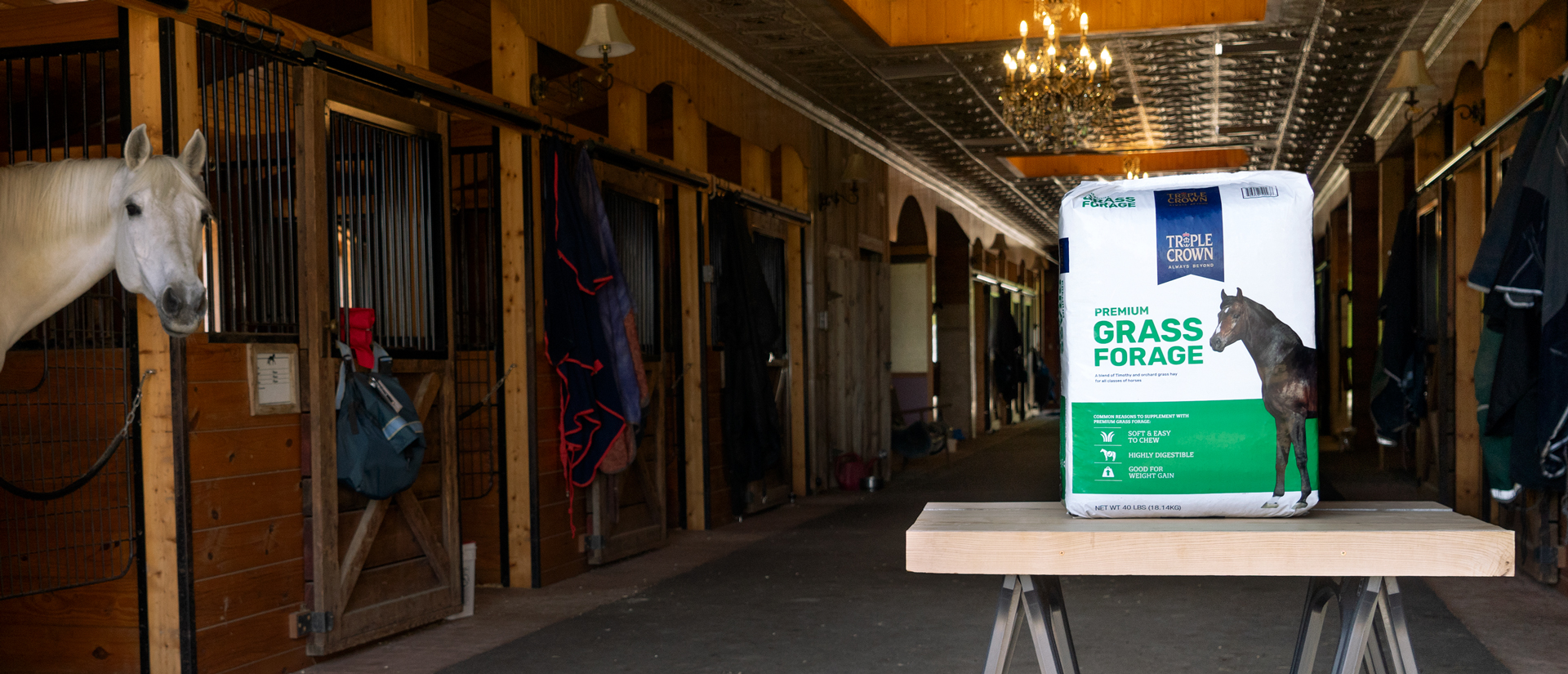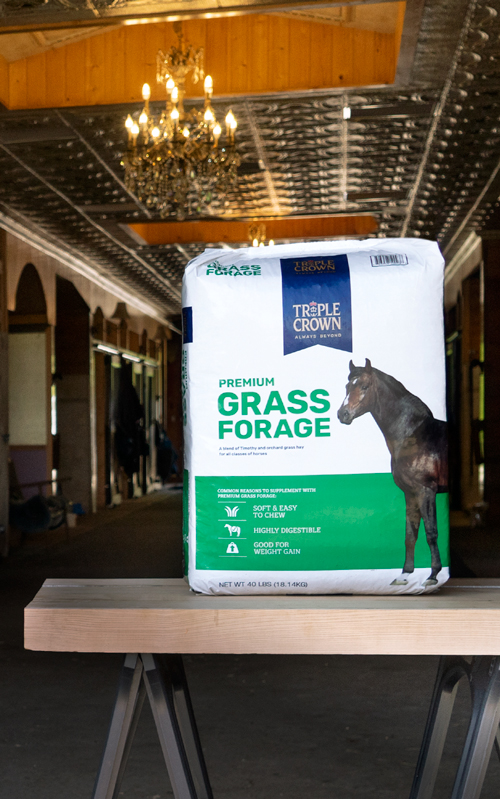 Ideal For:
All horses
Underweight horses
Performance horses
Features:
Timothy and orchard grass blend
Easy to mix with grains
Soft and easy to chew
Helps Support:
Hay shortages
Poor hay quality
Reducing rapid consumption (bolting)
About Triple Crown Premium Grass Forage
Protein 8%
Fat 2.5%
Fiber 30%
920 KCAL/LB.
A blend of Timothy and orchard grass hay for all classes of horses.
Ingredients
(Free from Restricted Ruminant Protein Products per Title 21, CFR 589.2000/2001)
Timothy Hay, Orchard Grass and Glycerin.
Feeding Directions
OTHER CONSIDERATIONS
Product can be mixed with water to aid in hydration. Product may be mixed with the grain portion of the diet to slow rate of intake.
Provide salt and plenty of fresh, clean water at all times. Keep product fresh in cool, dry storage. Examine product daily. DO NOT use if old, moldy or contaminated with insects.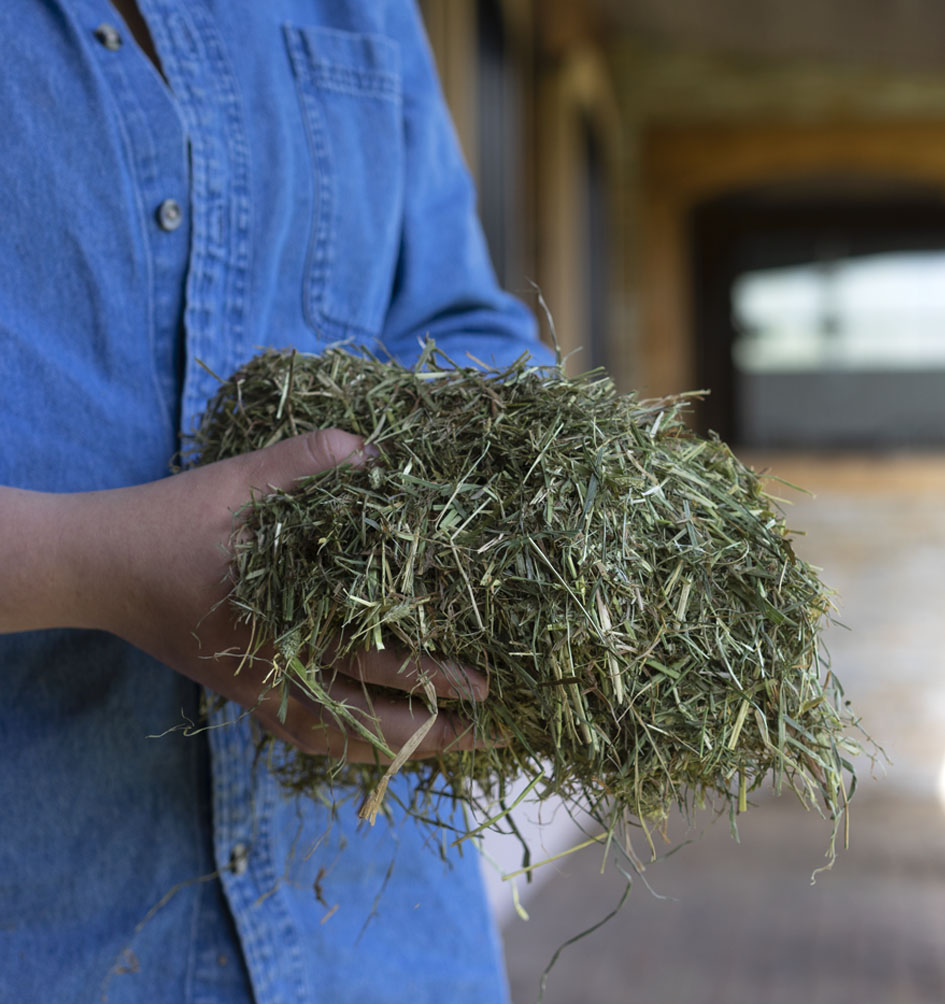 Learn About Premium Grass Forage
From a Triple Crown Expert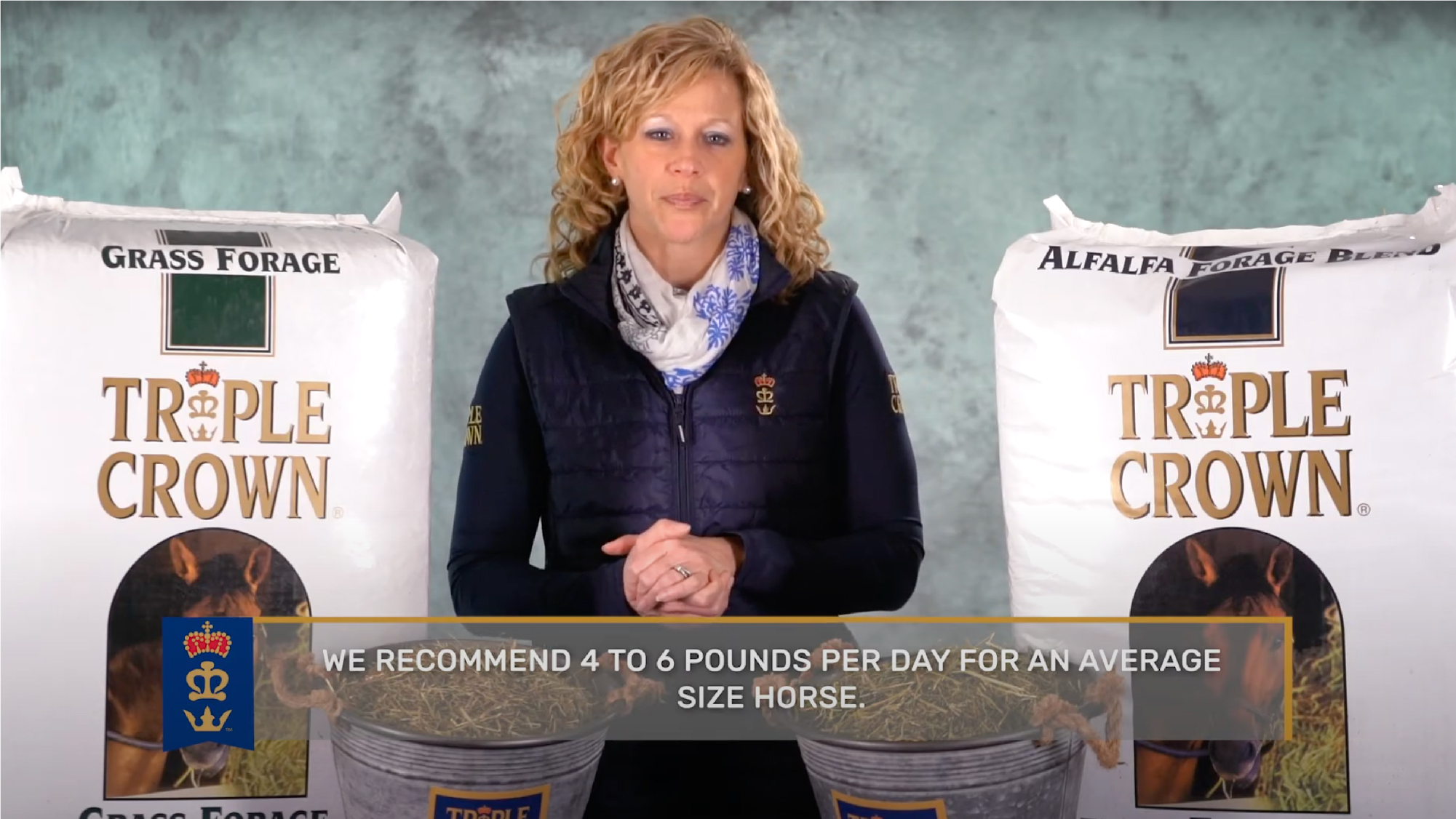 Premium Grass Forage
Average rating:
1 reviews
Jun 27, 2017
Older mare loves this!
I tried this for 1 of my boarder's horses, a 30 year old mare with poor dentition. She quids most of her regular orchard grass, increasing her colic risk and reducing the nutrition received. We soak this in water for a few hours prior to feeding it, add a bit of senior feed and her supplements. She loves her soup and looks better than she has in years.
Help your horse thrive