A SUPER PREMIUM GMO-FREE, CORN, SOYBEAN, AND MOLASSES FREE PELLETED FEED THAT SUPPLEMENTS ITS ESSENTIAL GOODNESS WITH EQUIMIX® ORGANICS, A UNIQUE COMBINATION OF ADVANCED SUPPLEMENTS FORMULATED TO KEEP YOUR HORSE AT ITS HEALTHIEST.
The first premium feed of its kind to provide horses with wholesome, solid nutrition, just as Mother Nature intended. Featuring a healthy recipe that's made with non-GMO and soybean free ingredients, and includes essential vitamins and nutrients, Triple Crown Naturals is the perfect feed for owners who know real nutrition starts with real ingredients.
Learn more about Naturals pelleted feed:

The guarantees on our website are the most current.  You will notice, we have increased a number of nutrient guarantees below and added a few new ingredients to reflect our updates to EquiMix. The ingredients listed on the website are in your bag of feed now. New feed bags will match these improvements over time.
GUARANTEED ANALYSIS
Crude Protein (min.)
14.00%
Lysine (min.)
0.60%
Methionine (min.)
0.25%
Threonine (min.)
0.50%
Tryptophan (min.)
0.21%
Leucine(min.)
1.00%
Crude Fat (min.)
6.00%
Crude Fiber (max.)
18.00%
ADF (max.)
22.00%
NDF (max.)
35.00%
Calcium (min.)
0.75%
Calcium (max.)
1.25%
Phosphorus (min.)
0.50%
Magnesium (min.)
0.50%
Potassium (min.)
1.10%
Sodium (min.)
0.40%
sodium(max.)
0.75%
salt (min.)
0.25%
salt(max.)
0.75%
Omega 3 Fatty Acids (min.)
1.70%
Omega 6 Fatty Acids (min.)
1.70%
Selenium (min.)
0.30 ppm
Selenium (max.)
0.80 ppm
Zinc (min.)
220 ppm
Manganese (min.)
100 ppm
Cobalt (min.)
0.20 ppm
Copper (min.)
50 ppm
Iron (min.)
100 ppm
Vitamin A (min.)
6,000 IU/lb
Vitamin D3 (min.)
1,200 IU/lb
Vitamin E (min.)
210 IU/lb
Riboflavin (min.)
3.2 mg/lb
Thiamin (min.)
9.0 mg/lb
Ascorbic Acid (min.)
55 mg/lb
Biotin (min.)
0.30 mg/lb
Total Direct Fed Microbials (min.)
3.64 billion CFU/lb
Lactobacillus Acidophilus Fermentation Product (min.)
908 million CFU/lb
Enterococcus Faecium Fermentation Product (min.)
908 million CFU/lb
Bacillus Subtillus Dried Fermentation Product (min.)
25 million CFU/lb
Saccharomyces Cerevisiae Yeast Culture (min.)
1.8 billion CFU/lb
Cellulase* (Trichoderma Longibrachiatum Fermentation Extract) (min.)
0.68 million CU/lb
Protease** (Bacillus Subtilis Fermentation Extract) (min.)
1,430 HUT/lb
NSC***
20.1%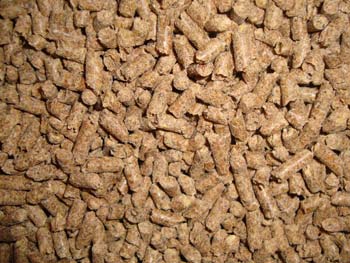 Ingredients
(Free from Restricted Ruminant Protein Products per Title 21, CFR 589.2000/2001)
Non-GMO Dehydrated Alfalfa Meal, Ground Oats, Wheat Middlings, Ground Flaxseed, Flaxseed Oil, Calcium Carbonate, Salt, Sodium Bicarbonate, Dicalcium Phosphate, Yeast Extract, Yeast Culture, Calcium Silicate, Dried Enterococcus Faecium Fermentation Product, Dried Lactobacillus Acidophilus Fermentation Product, Dried Bacillus Subtilis Fermentation Product, Dried Trichoderma Longibrachiatum Fermentation Extract, Dried Bacillus Subtilis Fermentation Extract, Zinc Hydroxy Chloride, Manganese Hydroxy Chloride, Copper Hydroxy Chloride, Vegetable Oil, Butyric Acid, Zinc Oxide, Peppermint Essential Oil, Kelp Meal, Magnesium Oxide, Fenugreek Seed, Lecithin, Anise, Magnesium Proteinate, Selenium Yeast, L-Lysine, DL-methionine, L-Threonine, L-Leucine, Ascorbic Acid (Source of Vitamin C), Niacin Supplement, Biotin, Vitamin A Supplement, Vitamin E Supplement, Thiamine Mononitrate, Beta Carotene, Calcium Pantothenate, Riboflavin Supplement, Pyridoxine Hydrochloride, Vitamin B12 Supplement, Vitamin D3 Supplement, Choline Chloride, Menadione Sodium Bisulfite Complex (Source of Vitamin K Activity), Folic Acid, Hydrated Sodium Calcium Aluminosilicate, Manganese Sulfate, Lignin Sulfonate, Brewers Dried Yeast, Zinc Sulfate, Copper Sulfate, Cobalt Proteinate, Iron Amino Acid Complex, Ethylenediamine Dihydroiodide, (Propionic Acid, Sodium Benzoate, Potassium Sorbate (Preservatives)).
Feeding Directions
Feed Triple Crown Naturals Horse Feed at a rate that maintains your horse's desired body condition and energy level.  If feeding less than 6 lbs. per day to a mature horse or 3 lbs. per day to a pony also provide supplemental mineral and vitamin fortification.  Provide clean fresh water on a continuous basis.  Feed good quality hay or provide adequate pasture along with salt.
***The following coefficients of variation (cv) can be associated with the carbohydrate analyses. These should reasonably account for both sampling and analytical variation, though as you know, poor sampling can lead to much larger variation. The coefficients of variation (cv) for starch is 10%, WSC is 15% and ESC is 15%. For example, a feed with a WSC value of 10% should be expected to range from 8.5 – 11.5% and a WSC value of 20% to range from 17 – 23%. In addition, there are variables on ingredients between suppliers that could be as much as an additional 5% to 10% per ingredient. Therefore, products, such as TC 30% Supplement potentially would have a smaller variation than TC Lite due to the number of bulk ingredients making up the feed (2 vs. 4).
REVIEWS
Naturals Pelleted
Average rating:
18 reviews
Jan 26, 2021
Change in attitude
Started 3 mares on TC Naturals Feed and rice bran. After a month I have noticed my horses being calmer, they have a great top line, and are more focused. I can't wait to start competing to see how their "anxiety" is since being on this product.
Sep 18, 2019
Good food
Triple Crown Natural Pellets are the mainstay in my barn and the horses all look great! After learning how important the balance of omega oils are for good health, I wanted a soy-free feed for my horses and haven't looked back since.
Sep 3, 2019
Natural pellets
My hunter suffers from severe food allergies which has made it pretty impossible to find a safe grain feed for him, until I found Triple Crown Naturals Feed! Dino and I, Thank You!
May 7, 2019
Awesome feed
I absolutely LOVE this feed, and I'm so thankful Triple Crown produces a non-GMO line. No one else does!! My barrel and pole mare, who is a state high point champion and AQHA Res. World Champion, loves this feed and since switching to it her times have improved. My 5yo in training also looks phenomenal. I feed the Naturals Pelleted Feed with the Naturals Whole Oats, along with Silver Lining Herbs. My horses look and feel great and I don't even feed a lot. Only 3lbs total with oats included. Awesome products.
Sep 26, 2018
Amazing for MARES
A trainer recommended I go to a Soy free diet to help my mares reduce their hormonal response when in heat and it has made a phenomenal difference. My mares are not as spooky and more focused during work (when in heat) and more importantly less hormonal when turned out.