Steam Crimped Oats
Naturals
50 lbs (22.7 kg)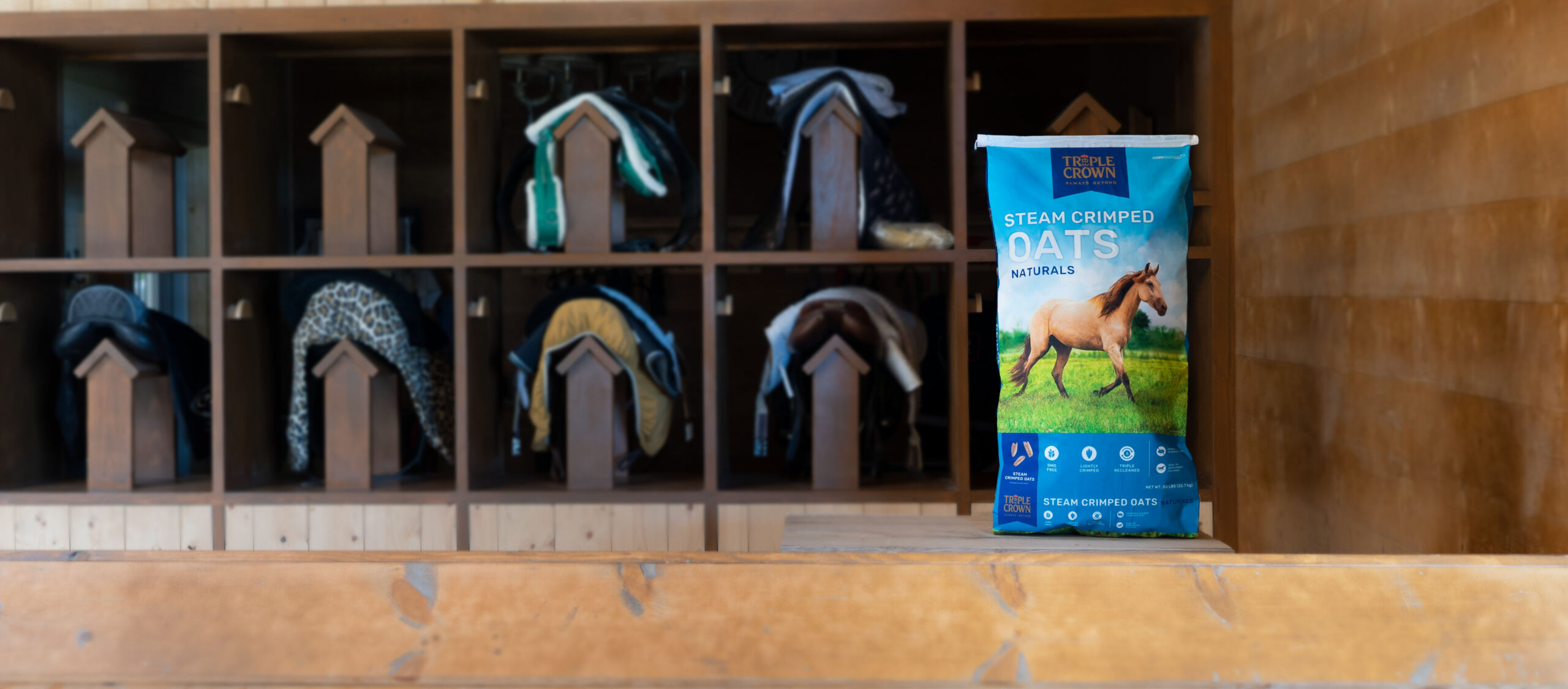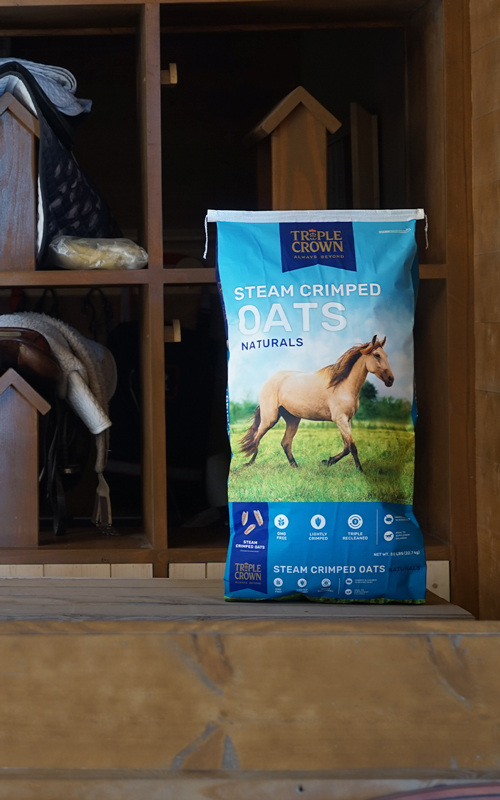 Ideal For:
Mature horses
Underweight horses
Performance horses
Features:
GMO free
Triple recleaned
Canadian-sourced
Helps Support:
Supplemental calories
Optimizing energy
About Triple Crown Steam Crimped Oats — Naturals
Protein 9%
Fat 4%
Fiber 12%
1,500 KCAL/LB.
Triple Crown Naturals Steam Crimped Oats are GMO free, high test weight Canadian oats that are triple recleaned, steamed and lightly crimped to provide supplemental calories to enhance body condition and/or optimize energy and performance.
Feeding Directions
OTHER CONSIDERATIONS
Do not feed more than 5 lb. of Triple Crown Steam Crimped Oats at a single meal and allow 3 to 4 hours between meals.
Always provide good quality hay and/or pasture at a minimum of 1.5% body weight per day. To ensure proper vitamin and mineral fortification, feed with Triple Crown Balancer or Triple Crown Balancer Gold at a feeding rate of 1 to 1.5 lb. per day per 1,000 lb. of body weight.
Provide salt and plenty of fresh, clean water at all times. Keep product fresh in cool, dry storage. Examine product daily. DO NOT use if old, moldy or contaminated with insects.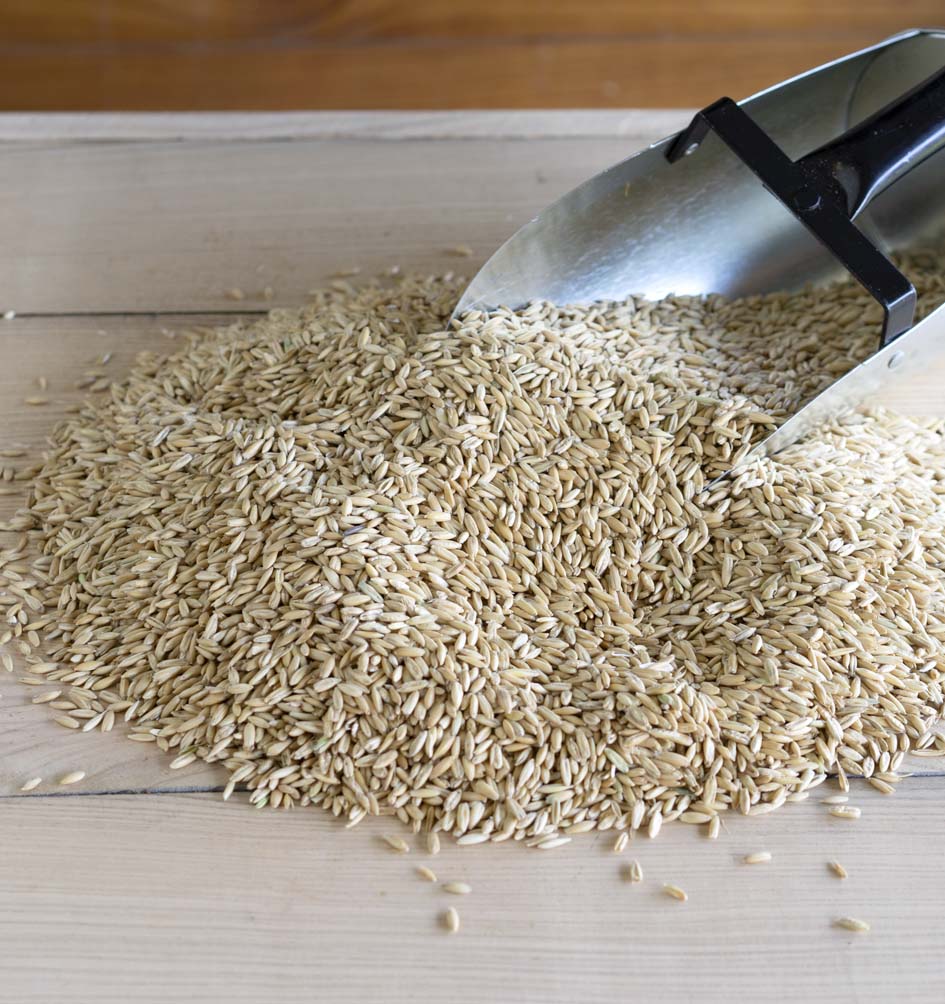 Learn about Steam Crimped Oats
From a Triple Crown Expert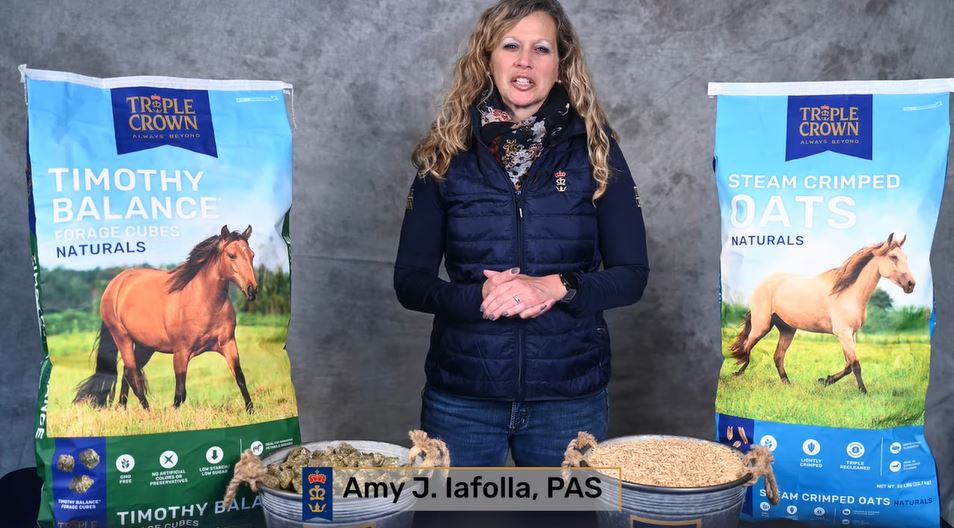 Steam Crimped Oats — Naturals
Average rating:
3 reviews
Nov 18, 2021
Best Darned Oats
I love these cleaned oats. What's not to love, save that maybe they are not organic? They are non-GMO, sourced from Canada, and the only oat feed product that I've used that doesn't trigger allergic reaction in me (the sap and dust makes me itch). Oh, and my spoiled, picky geese like it too!
Apr 27, 2021
Steam Crimped Oats
The best steam crimped oats on the market! Every single bag is the same great quality and I've been feeding it for 15+ years.
Jan 21, 2019
oats
The steamed crimped oats are the cleanest oats I've found. Always smell fresh and low dust.
Help your horse thrive