Whole Oats
Naturals
50 lbs (22.7 kg)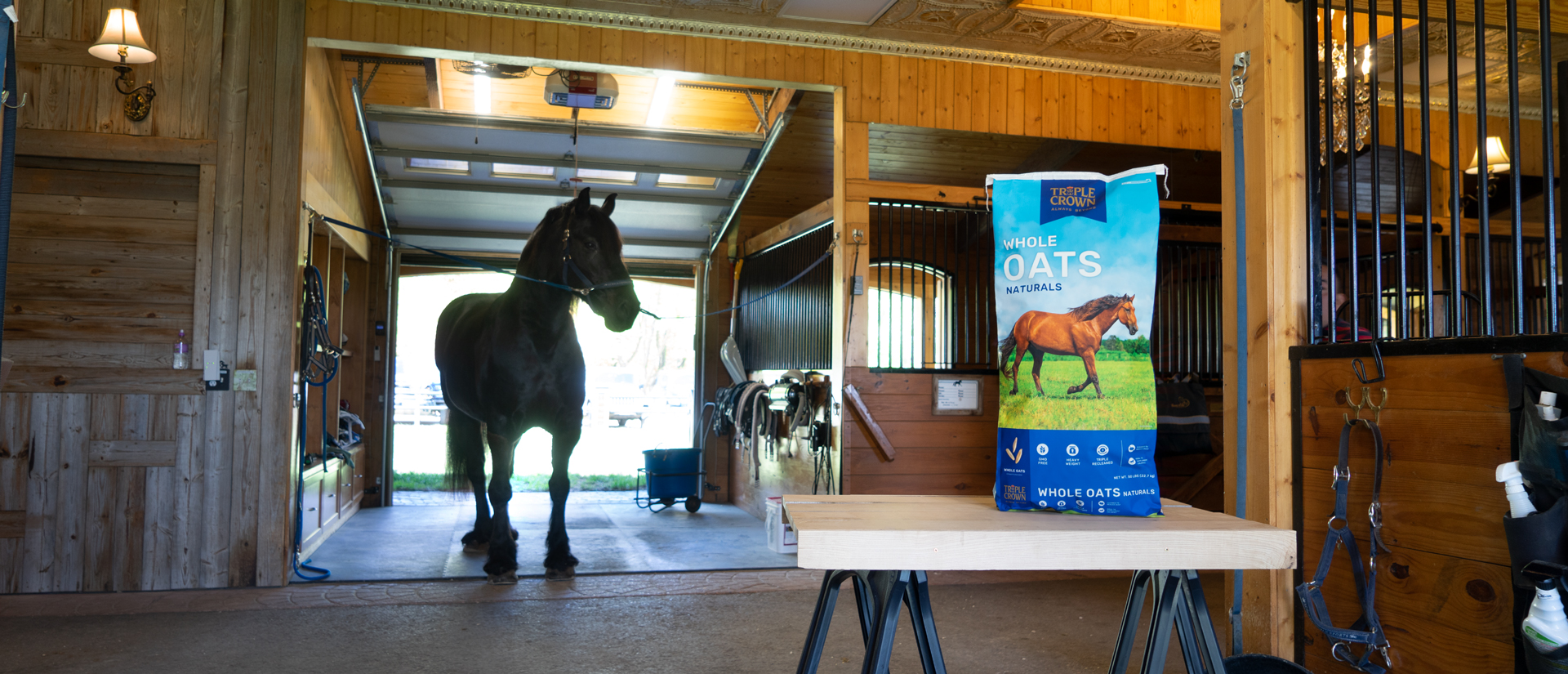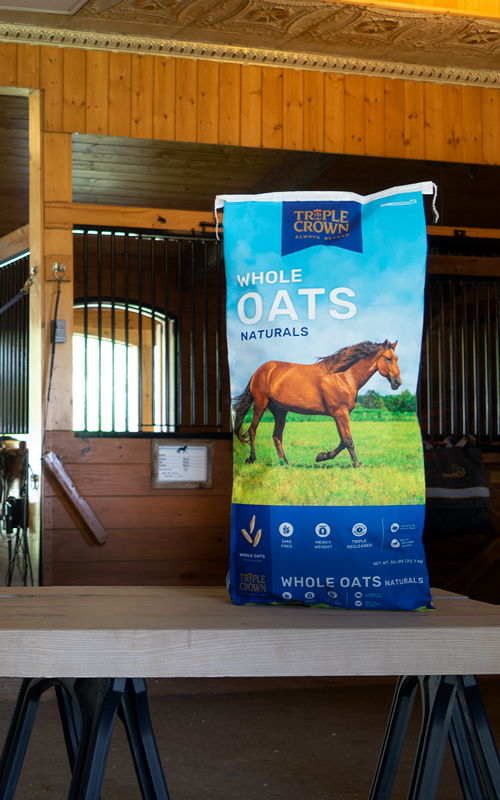 Ideal For:
Mature horses
Underweight horses
Performance horses
Features:
GMO free
Triple recleaned
Canadian-sourced
Helps Support:
Supplemental calories
Optimizing energy
About Triple Crown Naturals Whole Oats
Protein 9%
Fat 3%
Fiber 12%
1,500 KCAL/LB.
Triple Crown Naturals Whole Oats are GMO free, high test weight Canadian oats that are triple recleaned to provide supplemental calories to enhance body condition and/or optimize energy and performance.
Feeding Directions
OTHER CONSIDERATIONS
Do not feed more than 5 lb. of Triple Crown Whole Oats at a single meal and allow 3 to 4 hours between meal.
Always provide good quality hay and/or pasture at a minimum of 1.5% body weight per day. To ensure proper vitamin and mineral fortification, feed with Triple Crown Balancer or Triple Crown Balancer Gold at a feeding rate of 1 to 1.5 lb. per day per 1,000 lb. of body weight.
Provide salt and plenty of fresh, clean water at all times. Keep product fresh in cool, dry storage. Examine product daily. DO NOT use if old, moldy or contaminated with insects.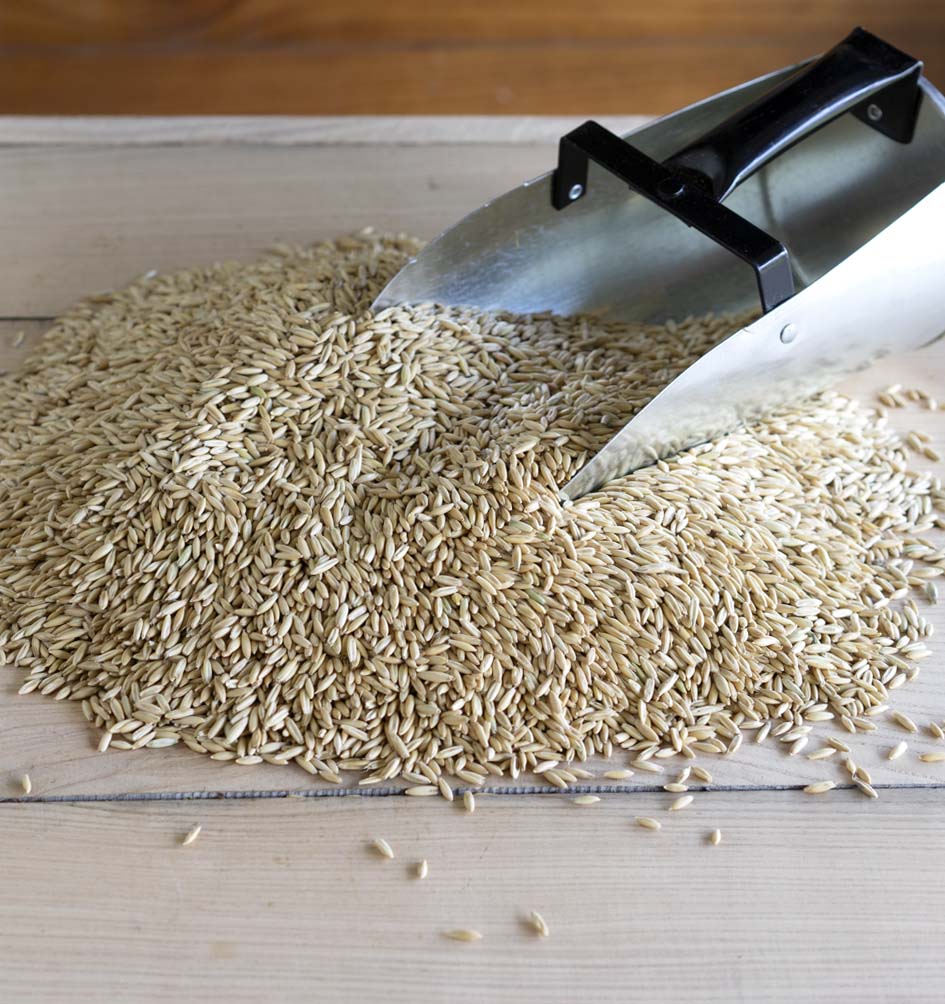 Learn About Whole Oats
From a Triple Crown Expert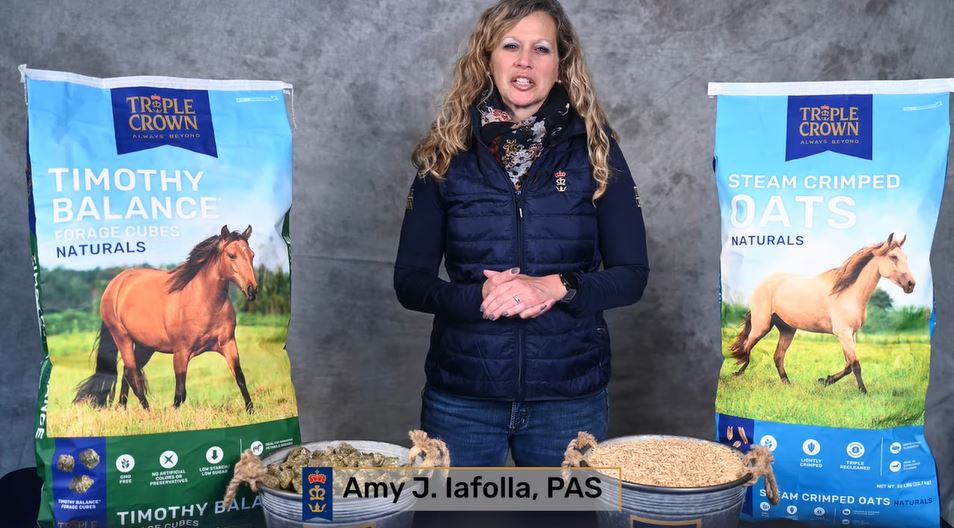 Whole Oats — Naturals
Average rating:
3 reviews
Nov 15, 2017
Great product, wonderful customer service
Dust free and plump oats. Great product, and the customer service is second to none.
May 11, 2016
Love Triple Crown results!
Before and after:

 
Apr 11, 2016
Helen Smith
I have 10 horses and 1 pony and ALL are fed various forms of Triple Crown products. I swear by your products and tell all my Horsy friends to try it too. All of our horses are rescued, so they need as much help as they can get right from the start. Thank you again for such wonderful products that keep my horses happy and healthy.
Help your horse thrive