Introducing StressFree™ Forage!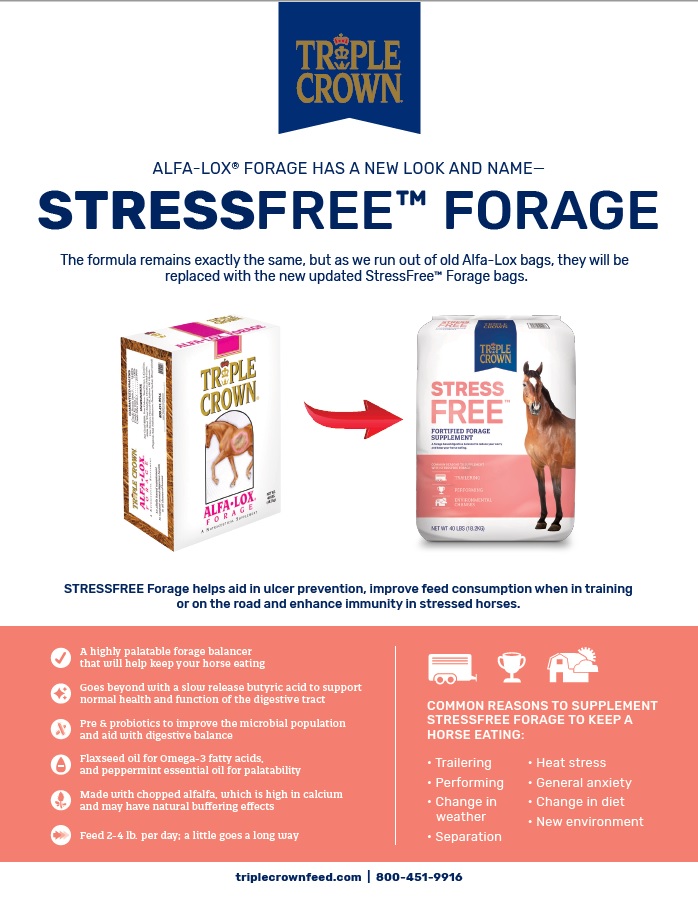 Triple Crown StressFree™ Forage is a fortified forage supplement that utilizes a nutrient-based approach to support digestive health and keep your horse eating.
KEY INGREDIENTS: NEW ButiPEARL Z EQ – (Encapsulated pearls of butyric acid and zinc – helps strengthen the intestinal tract and build a barrier against Leaky Gut), L-Carnitine , Mannan Oligosaccharides (MOS),  Flaxseed Oil, Chopped Alfalfa.  Help eliminate or delay future ulcer treatments, improve feed consumption when in training or on the road and help improve immunity in stressed horses.